HP server offers usage-based licensing
Hewlett Packard's rp8400 midrange Unix server, launched this week, is paving the way to usage-based software licensing.

Download this free guide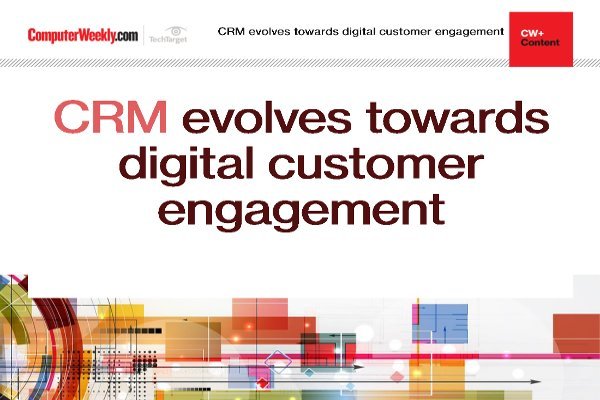 Enhancing digital customer engagement with CRM
Learn about customer relationship management has evolved towards engaging with customers through every channel, with digital at the forefront.

Hewlett Packard's rp8400 midrange Unix server, launched this week, is paving the way to usage-based software licensing.



The server offers users a pay-per-use pricing model in what HP describes as a unique way of buying server capacity. Thomas Ullrich, Unix servers category manager for HP systems operations Europe, said pay-per-use allows users to buy server capacity based on metered usage.

The rp8400 has a starting price of £85,000 and can be configured with between two and 16 PA-Risc processors. A fully specified server costs approximately £1.3m.

The server can be shipped with a full quota of processors that - like capacity on demand licensing within data centres - can be switched on to cope with peak demand.

A problem with this form of licensing in the past, said Ullrich, was that once the processors had been switched on, the upgrade in performance was permanent. This meant users continued to pay for the extra processing power even when the need for the extra power subsided.

In HP's pay-per-use model, processing power on the rp8400 can be ramped up and down dynamically. Metering software on the server measures the amount of processing capacity used per month, and users are charged accordingly.

Ullrich acknowledged that the licensing model only operated on hardware. "The Oracle and Sap processor-based licensing model has aged. We are in talks on how computers will be used [in the future]."

In the future, Ullrich envisages data centres built on the 64-bit IA-64 processor family from Intel. HP is publicly committed to the IA-64 and has previously stated its intention to offer a migration path for PA-Risc users.

The rp8400 marks the starting point in this migration plan. Although it is currently configured to ship with the PA-Risc processor, Ullrich said that in 2003 the server would use IA-64 chips instead of PA-Risc.

Before IA-64-based machines are introduced, Ullrich said, the company plans to offer virtual partitioning in the first half of 2002, a facility in HP's high-end superdome server designed to improve scalability and reliability. According to HP the technology is designed to allow applications running on rp8400 servers to switch between different processors, memory and storage devices without delay.
Read more on Business applications