MEPs seek uniformity for cybercrime laws
Members of the European Parliament (MEPs) have backed a report from the Swedish MEP Charlotte Cedersciöld calling for member...

Download this free guide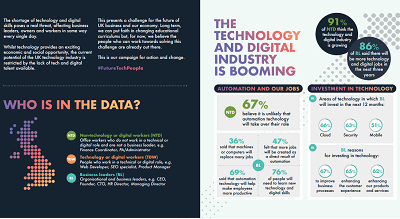 Infographic: How to future-proof UK technology
There is no doubt that the technology industry is booming right now, bringing with it exciting social and economic opportunities. However, there is a real fear that the UK industry may be stunted due to the lack of talent available. This e-guide helps to break down the future fears and expectations of dozens of business leaders and tech workers.

Members of the European Parliament (MEPs) have backed a report from the Swedish MEP Charlotte Cedersciöld calling for member states to bring into line their laws relating to online criminal activity.



Cedersciöld recommended that European institutions should launch a programme of legislative reform and political action in order to combat cybercrime.

Announcing the intention to eliminate EU-based legal hiding places for cyber-criminals, a spokesman for the parliament said: "The principle should be that criminal activities 'off-line' are also deemed to be criminal activities 'on-line'."

It also called for an "approximation of substantive criminal law" in relation to areas such as "combating trafficking of human beings, money laundering, child pornography, terrorism, high-tech crime such as the spreading of viruses, denial of service, unauthorised access, or circumventing intellectual property protection such as the sale and advertising of hacking devices".

By doing so, MEPs exercised their right under European treaties to formally call on the European Commission to table solid proposals; under current law, only legislative proposals moved by the commission can become enshrined in statute.

The idea is that by making legislation more consistent across EU states, cyber-criminals will be prevented from basing themselves in an EU country where laws are lax and from where they can attack business and home computers without fear of prosecution.

In their motion, MEPs said that they hoped such harmonisation would enable the mutual recognition of pre-trial procedures such as extradition orders, criminal charges, arrests and asset freezing.

Other recommendations included the setting-up of an EU Cybercrime Forum in which law enforcement agencies, Internet service providers, telecom companies, civil liberties organisations, consumer representatives, data protection authorities and others could collate information.
Read more on IT legislation and regulation