Logica profits soar following Ofgem deal
Systems integrator Logica has recorded soaring profits, thanks in large part to IT investment by utilities.
Systems integrator Logica has recorded soaring profits, thanks in large part to IT investment by utilities.
Paul Donovan
Company profits rose 52% to £64.8m on turnover up 25% at £505m in the year to 31 December 2000.
A major contributor to earnings was a contract worth more than £50m with electricity regulator Ofgem to design, build, and operate systems supporting the New Electricity Trading Arrangements (NETA) in England and Wales. The NETA system, which goes live on 27 March, was the basis for a 54% rate of growth in the companies energy and utilities business.

Download this free guide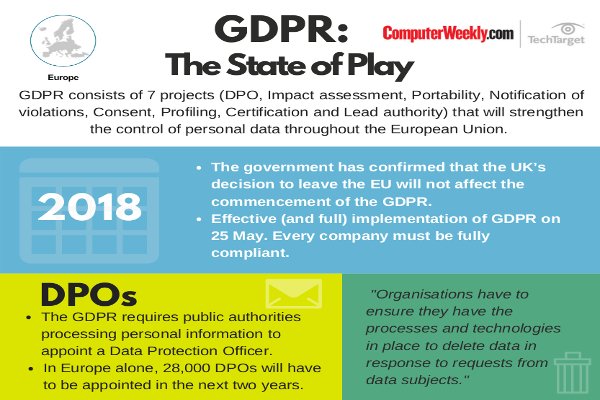 Infographic: GDPR - The State of Play
Get the latest information on how GDPR is going to affect your business and how to avoid any unwanted fines with this simple infographic.
By submitting your personal information, you agree that TechTarget and its partners may contact you regarding relevant content, products and special offers.
You also agree that your personal information may be transferred and processed in the United States, and that you have read and agree to the Terms of Use and the Privacy Policy.
In addition to providing systems for a central market in electricity, Logica is working for five of the companies participating in the electricity trading market. Under the previous pool system generators and suppliers received one price from the national grid to buy or sell electricity, taking no account of the fact that the cost of generating electricity has decreased substantially in the last 10 years since privatization.
Logica is providing a system that will meter the amount of electricity bought and sold while providing an infrastructure for the completion of purchases and sales between individual electricity companies.
Growth in company revenue was also high in telecoms, with large projects undertaken in wireless Internet solutions and operational support systems. Among the new projects is a system that Logica is designing, building and operating for BT Ignite, enabling the company to provide content hosting services through a network of Internet data centres across Europe.
Logica is also providing advice and experience to help regulated utilities enter the Internet age, and has signed a five-year multi-million pound contract with AGW (formerly Anglian Water) to act as its strategic development partner.
Read more on IT legislation and regulation