Experts attack Gates' new-era PCs
The next generation of PCs will be difficult to manage because they will be over-specified for business needs, according to user...
The next generation of PCs will be difficult to manage because they will be over-specified for business needs, according to user bodies and industry analysts.
Microsoft is still working on the final design specification for the next generation of PCs, but industry experts have attacked the software giant for using the specification to promote bloatware.

Download this free guide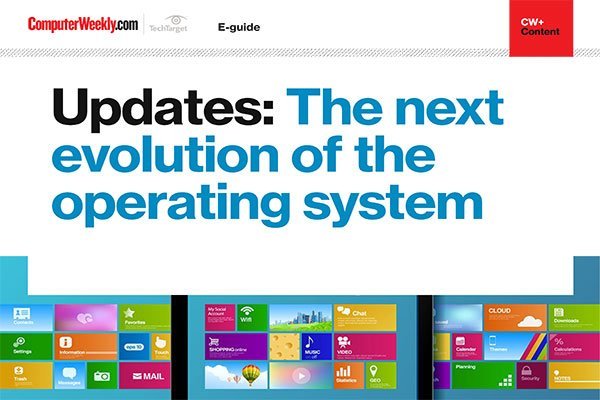 Software Updates: Our latest e-guide is available for your device. Download now?
See how operating systems are evolving with the help of continuous updates and learn about how the Spectre and Meltdown microprocessor flaws have led to improved, more secure processors being released and how Microsoft is evolving its Windows desktop operating system.
By submitting your personal information, you agree that TechTarget and its partners may contact you regarding relevant content, products and special offers.
You also agree that your personal information may be transferred and processed in the United States, and that you have read and agree to the Terms of Use and the Privacy Policy.
Microsoft was expected to use last week's WinHec hardware engineers conference in New Orleans to announce the final specification for PC2001, a blueprint for next year's PC models. But Microsoft chairman Bill Gates instead announced what he described as a new era of personal computing, the PC Plus.
The PC2001 specification will define the configuration of PCs in terms of memory requirements, processing power and peripheral hardware.
In its current revision, the PC2001 draft specification recommends that desktop PCs have 500MHz processors, 128Mbyte memory and DVD drives.
Geoff Petherick, chief executive officer at UKCMG said, "Microsoft is adding functionality users do not need. A lot of the extra computing power is required to integrate Microsoft software - if you upgrade one application, you need to upgrade everything."
Petherick noted that today's software is larger than it needs to be, requiring users to run powerful desktop computers. In his experience, the cost of supporting such complex machines in a corporate environment is "horrendous".
Next week, the UKCMG conference will discuss the thin client approach to corporate IT, where users run relatively low specification desktop PCs and powerful servers.
Jon Collins, senior analyst at Bloor Research, questioned whether businesses would need such powerful desktop computers.
He said he could not see the rationale behind users buying PCs configured with huge amounts of memory and fast processors as dictated by Microsoft's forthcoming PC 2001 specification. "[IT departments] should build their IT infrastructure from a server integration perspective," he said.
Collins believes thin client computing is the way forward. "Users need to adopt a three-tier approach to computing where only the user interface runs on desktop computers," he said.