Big Data: TDWI delves deeper
With interest in big data increasing rapidly, TDWI India chapter aptly chose to focus on big data technologies and perspectives at its event in Hyderabad.
The India chapter of The Data Warehousing Institute (TDWI) organized an event focusing on "Big Data", hosted by Infosys at its Gachibowli campus in Hyderabad recently. The topic was aptly chosen to expound the meaning, features, challenges and solutions concerning big data — the hottest new buzzword on the business intelligence scene.

Download this free guide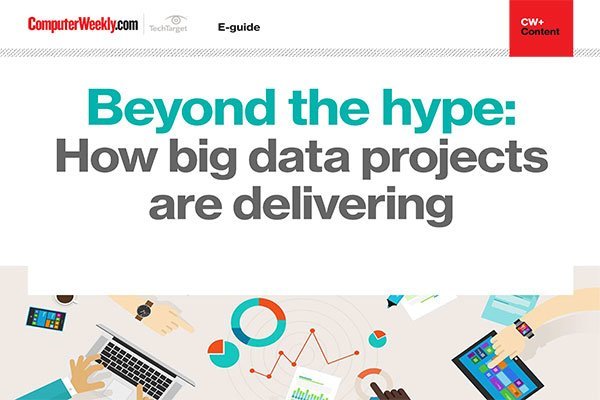 6 high profile examples of Big Data improving operations for corporations
This e-guide collates a group of examples of big data technologies in use, such as how Mercedes-AMG Petronas Motorsport are looking to gain an edge on the competition in the Grand Prix season. Also see how big organisations are managing their big data operations and their data analytics programmes and teams through some high profile case studies.
By submitting your personal information, you agree that TechTarget and its partners may contact you regarding relevant content, products and special offers.
You also agree that your personal information may be transferred and processed in the United States, and that you have read and agree to the Terms of Use and the Privacy Policy.
Arun Kumar, managing director, UBS, set the stage with his take on business perspectives and expectations from big data. He laid out some of the technology challenges that emerge from different types of data that amalgamate to form the mammoth of big data. During a lively Q&A session, Kumar touched upon the fact that while the human factor is still of significance, technological advances may be taking us towards the most fundamental feature of big data – namely, "singularity".
Given below are some of the important event presentations on big data. Download them for future reference.
Ramesh Bhashyam, CTO at the India R&D unit of Teradata, spoke about the challenges posed by the big data deluge emerging from structured and unstructured data. Bhashyam identified the three Vs of big data as: Volume (of data), Velocity (of growth) and Variety (of captured data). He talked about the "scalability of complexity" and integration as a savior to arrive at meaningful, actionable business insights from big data. Download his presentation on Big Data challenges.
Satyanarayana Ranganatha, a senior manager with EMC, described how appliance-based solutions can help tackle the challenges posed by big data analytics. He discussed a full-stack, proprietary hardware and software combination appliance approach vis-à-vis a software-based appliance that can be deployed on commodity hardware, thereby reducing the TCO for big data analytics. He explained how the existing enterprise data warehouse and Hadoop Clusters could be innovatively leveraged to produce rich visualizations and business insights.
Ingres country director Vivek Bhatnagar discussed emerging innovations in analytics involving the large volumes of data that constitute big data. He described his organization's offering, Vectorwise, which leverages the on-board CPU cache for obtaining high performance speeds while using columnar approaches to crunch large volumes of data.
Nagaraj Kulkarni, chief architect at Compegence, elucidated on Hadoop and NoSQL approaches to tackle the querying of big data. With a simple example he explained the key concepts behind MapReduce and how this "divide and conquer" technique can be used to solve complex and compute-intensive problems arising from big data.
The event concluded with a panel discussion on big data technologies and perspectives, moderated by Srinivas Simhadri, GM, Microsoft. The panelists included Ajit Nema, director, Deloitte, Suresh Donepudi CIO of ITC Bhadrachalam, Manish Bhide, master inventor at IBM, Gurpreet Singh CEO of DEFTeam, and KVSN Sastry, principal architect at Infosys.
Read more on Database management