Data deduplication seminar: Register for your free UK seminar this week
Learn all about the data deduplication market when you register for a one-day data deduplication seminar this week in London or Manchester with keynote speaker W Curtis Preston (a.k.a. "Mr. Backup").
Data deduplication allows users to cut the size of their backups by a factor of 10:1, 20:1 and often more. But products vary and results can differ dramatically according to the environment they're deployed in.

Before implementing data deduplication in your environment or for some advice on how to choose a data deduplication product, qualified IT professionals should attend our no-cost Storage Decisions' Data Deduplication Seminar to be held in London on 24 March and Manchester on 25 March.

Download this free guide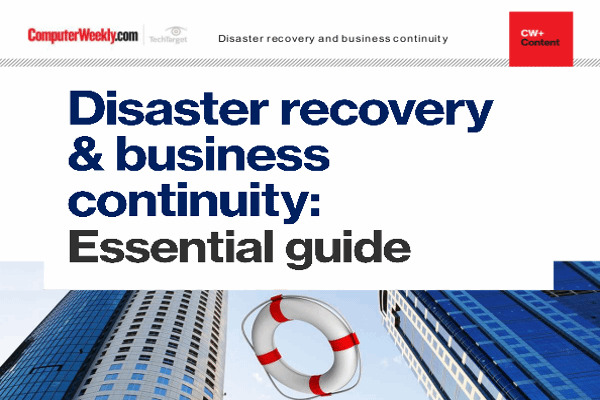 Essential guide: Disaster recovery
In this e-guide, we take a look at the steps enterprises can take to ensure they can continue to operate in the event of infrastructure failure and why it pays to test the robustness of your disaster recovery process.
Keynote speaker W. Curtis Preston (a.k.a. "Mr. Backup") is one of the most sought-after consultants, writers and speakers in this space, and it's hard to find someone more focused on recovering lost data. Learn about some of the recent changes in vendors' data deduplication products, and get an overview of the data deduplication marketplace. Sessions will touch on the following data deduplication technologies and methods:

Register today for a seat at either the London or Manchester data deduplication seminars before they fill up.
Read more on Data protection, backup and archiving