Branding firm LFH uses Overland Storage Snap Server to mirror data
Branding firm LFH implements disk-to-disk-to-tape (D2D2T) backup using Overland Storage Snap Server. Byte-level replication and snapshot capability were factors in choosing NAS.
International branding and design company LFH has implemented disk-to-disk-to-tape (D2D2T) backup using Overland Storage Snap Server network-attached storage (NAS) devices in a move that has allowed the London-based company to mirror data between its offices in London and Brussels. Byte-level replication and snapshot capability at an affordable price were key factors in the company's decision.

Download this free guide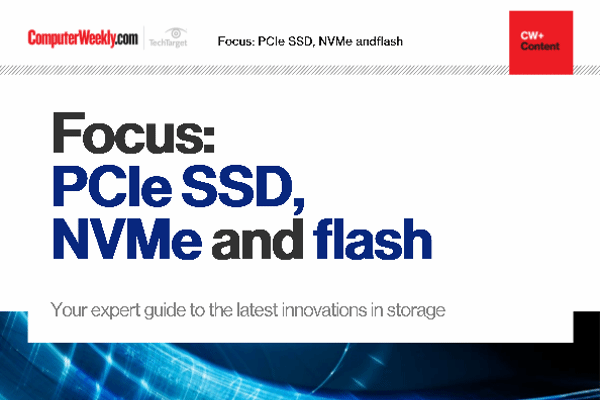 How to soar your storage performances?
The latest PCIe and NVMe technologies offer huge performance gains. Discover their features in this expert guide
By submitting your personal information, you agree that TechTarget and its partners may contact you regarding relevant content, products and special offers.
You also agree that your personal information may be transferred and processed in the United States, and that you have read and agree to the Terms of Use and the Privacy Policy.
LFH, which develops branding for businesses such as Coca-Cola and Unilever, had reached capacity on direct-attached storage (DAS) to its three Mac OS X servers in London at the same time a new office in Brussels was slated to open. They had to enable access to the same data from both sites, which are 200 miles apart across the English Channel.
"We were constantly backing up to make free space and were looking for a better way of working and to centralise our storage."
Darren Batchelor,
IT managerLFH
The company has large amounts of data in media files, which can be idle for long periods of time, but that also needs to be available on short notice.
"We reached capacity for storage in September 2007. We had three Mac X servers with a RAID array directly attached to each production -- design and admin data, respectively," said Darren Batchelor, IT manager at LFH. "We were constantly backing up to make free space and were looking for a better way of working and to centralise our storage."
He added, "We had a number of people who had been working in Coca-Cola's offices in Brussels and we needed to move them to a new office [of our own] we wanted to set up in the city. We wanted to fulfill both these aims and to have hardware that was compatible at both sites."
Byte-level replication key to Snap Server decision
LFH opted for two Overland Storage Snap Server 520 NAS devices expanded from standard capacity to provide 4.2 TB each with RAID 5 arrays mirroring each other. LFH backs up daily using BakBone Software's NetVault:Backup and weekly to tape archives in a disk-to-disk-to-tape configuration. The firm uses Overland Storage's Snap Enterprise Data Replicator (Snap EDR) to maintain current copies of data at both sites. Overland Storage bought the Snap Server NAS family from Adaptec in June 2008.
"I can retrieve files for the designers more quickly than before," Batchelor said. "Even if they're deleted from one site, we can deliver them from the other."
LFH made its choice after looking at adding more DAS storage, as well as enterprise-level storage and replication products, said Batchelor, who asked reseller NexStor to recommend possible solutions.
"We looked at adding more DAS using United Digital RAID arrays," Batchelor said. "It probably would have been easier to go with this if we'd had just one office. We also looked at Isilon [Systems] NAS. It was a similar product to Overland but didn't have byte-level replication. Byte-level replication and snapshot capability at the price we achieved were the key factors for us. There are also EMC-type enterprise products that do the same, but the cost would be much more."
Byte-level replication allows replication by transferring only the changed data in a file rather than the whole thing, which is a useful advantage for a business dealing with large media files.
A disk-to-disk-to-tape setup allows users to shorten backup windows by making use of faster throughput speeds from disk to disk rather than disk to tape. Instead of writing to tape, backups go straight to nearline disk -- often formatted in ways that emulate tape in a virtual tape library -- and are then archived to tape at appropriate times. Benefits include quicker backup and restore times (because they're straight from disk), and potential for decreasing the load on the network and the backup and media servers.
Possible drawbacks with disk-to-disk-to-tape include adding an extra point of potential failure into the system and that the step from disk to tape, if not using the backup software, can add extra complexity. The latter can be the case if, for example, the disk appliance moves data to tape and the backup software has no awareness of the image stored there. It will usually be the case that restore from tape will have to pass through the secondary disk before returning to the production environment. Such issues mean that restores aren't always quicker using disk-to-disk-to-tape.
Read more on SAN, NAS, solid state, RAID