NitroSecurity sets up UK base for next gen SIEM
US-based NitroSecurity has set up a UK office as a growing number of local and European companies opt for single systems to meet compliance and security needs.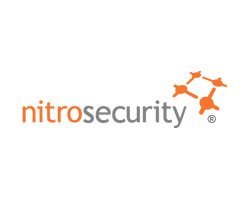 US-based NitroSecurity has set up a UK office as a growing number of local and European companies opt for single systems to meet compliance and security needs.

Download this free guide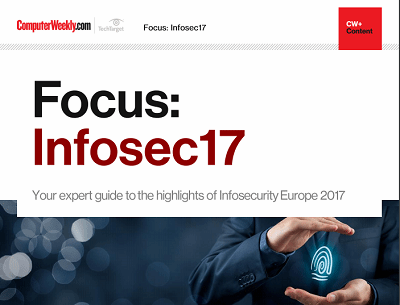 From forensic cyber to encryption: InfoSec17
Security technologist Bruce Schneier's insights and warnings around the regulation of IoT security and forensic cyber psychologist Mary Aiken's comments around the tensions between encryption and state security were the top highlights of the keynote presentations at Infosecurity Europe 2017 in London.
By submitting your personal information, you agree that TechTarget and its partners may contact you regarding relevant content, products and special offers.
You also agree that your personal information may be transferred and processed in the United States, and that you have read and agree to the Terms of Use and the Privacy Policy.
A single system that covers both is ideal because budget constraints usually force businesses to invest in compliance rather than security, says Jerry Skurla, executive vice-president, marketing at NitroSecurity.
Businesses tend to invest first in security information and event management (SIEM) systems because compliance audits are more certain to happen than data breaches.
Most SIEMs, however, do not have the performance or scalability required to detect security threats, respond to security incidents or carry out forensic analysis, and tend to scan only parts of selected data on the network, Skurla told Computer Weekly.
"Because NitroSecurity's founders come out of the US nuclear power industry, its technologies have been designed to work in environments with extremely fast processes and huge amounts of data, and because of the risk, they are designed to analyse and report on that data in seconds," he says.
Skurla claims NitroSecurity is the only security company to have integrated into a single system SIEM, log management, database monitoring, application monitoring and intrusion prevention.
Increasingly onerous regulatory requirements and sophisticated cyber threats are driving demand for systems that meet both compliance and security needs, as demonstrated by both the public and private sector in the UK, he says.
Early adopters of next generations SIEM systems in the UK, include military, healthcare, local government, and law enforcement organisations in the public sector, and financial, manufacturing, and pharmaceutical organisations in the private sector.
"Malware like Stuxnet has helped organisations realise that they need the capacity to collect and monitor every piece of network data so they can be analysed in minutes, not hours," says Skurla.
The publication of US diplomatic cables by Wikileaks, he says, has also helped organisation understand the need to monitor behaviour across a network and have the capacity to identify anomalous behaviour by trusted insiders.
Skurla says NitroSecurity's newly-established UK base in Watford under EMEA vice-president Peter Christou, will focus on UK and EMEA customers.
The UK office will provide sales, systems engineering and development resources to customers and support EMEA resellers with sales and technical training.
Read more on IT risk management