Gartner predicts expansive - but expensive - future for SharePoint apps
Business applications on Microsoft's SharePoint could become as popular as the iPhone apps within five years, Gartner predicts.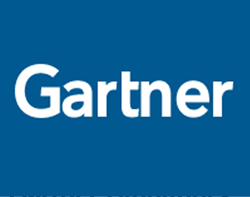 Business applications on Microsoft's SharePoint could become as popular as the iPhone apps within five years, Gartner predicts.
The company estimates there could be 20,000 applications available on SharePoint by 2015.
Applications will range from simple add-ons, such as calendars, to project-management tools and CRM systems, said Mark Gilbert, research vice-president at Gartner.
"There is a lot of interest in using SharePoint as IT infrastructure, like the plumbing of a building. You have a common set of services, such as search services, workflow services, document repository services and portal services," he said.
---
Click here to download an in-depth article from Gartner on Microsoft SharePoint applications (requires registration).
---
Research by Gartner suggests that, outside of China and Africa, half the world's companies are using SharePoint. Companies are attracted to SharePoint because they can use the software to replace four or five software packages with a single platform, said Gilbert.
"SharePoint is like a Swiss Army Knife. It may not be the perfect tool for every job, but it can tackle most problems," he said.
But to get the most out SharePoint, organisations will increasingly want to buy bolt-on applications to customise the platform.
"Microsoft produces SharePoint as a generic environment, but the needs of a newspaper, for example, are very different from the needs of a hospital or a bank or an oil company," says Gilbert.
The simplest SharePoint applications offer basic functions such as customised document sharing, but suppliers are developing more complex applications such as CRM or Salesforce add-ons in greater numbers.
"I get calls from suppliers of cadcam tools, engineering drawing tools, of pharmaceutical tools, asking what my SharePoint strategy should be," he says. "It makes sense for many suppliers to develop their applications for SharePoint."
By moving applications to SharePoint, suppliers can give IT departments the confidence to buy from small software developers that may not be as financially secure as larger suppliers.
"If you are a small software company, one of the questions you get asked is what happens if you fail. But if you put your applications on SharePoint, all the data is on SharePoint and the workflow is on SharePoint, so the users are getting insurance against your vulnerability," he says.
"If you take the tiny extensions available for SharePoint, all the industries saying we really like SharePoint but we really wish it did this, the small suppliers that are looking to build their stuff on SharePoint, we really think applications are going to take off," he said.
But Gilbert warns that, as IT departments add applications and start tweaking SharePoint, the cost of supporting SharePoint is likely to rise. "Microsoft does not mind because they are making money, but its challenging for the rest of the industry."
Key SharePoint Application Developers
Source: Gartner
Sign-up to Computer Weekly to download more research on SharePoint
More articles from Gartner available on Computer Weekly: