Microsoft best positioned in cloud market, says Steve Ballmer
Microsoft is better positioned to benefit from the switch to cloud computing than any of its competitors, says CEO Steve Ballmer. Speaking at the London...
Microsoft is better positioned to benefit from the switch to cloud computing than any of its competitors, says CEO Steve Ballmer.
Speaking at the London School of Economics yesterday, Ballmer said Microsoft had offerings in both the public and private cloud markets, whereas competitors such as Amazon and Google were essentially public cloud competitors, and Oracle and VMware offered only private clouds.

Download this free guide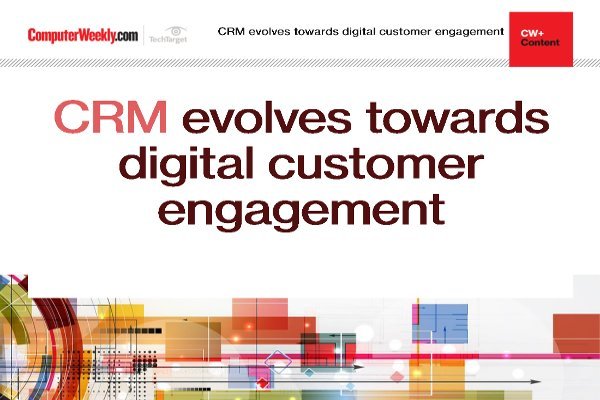 Enhancing digital customer engagement with CRM
Learn about customer relationship management has evolved towards engaging with customers through every channel, with digital at the forefront.
By submitting your personal information, you agree that TechTarget and its partners may contact you regarding relevant content, products and special offers.
You also agree that your personal information may be transferred and processed in the United States, and that you have read and agree to the Terms of Use and the Privacy Policy.
Ballmer said the industry had got it wrong when it predicted that all the system intelligence would shift to the server. Instead, there had been a massive shift to intelligent devices at the user end.
Consumers were always "implicitly moving to the cloud", he said. The trick now was for the cloud to become smarter at understanding who was on the network, how they accessed it, and how best to deliver what they wanted, he said.
However, security, data availability and privacy were big issues that had to be overcome. "We have to weigh out who owns and controls data. That's a fundamental responsibility for us all," said Ballmer.
Ballmer referred to the imminent launch of the Windows Phone 7 mobile operating system, a new Wii-like version of Xbox called Kinect, internet TV (still in its infancy) and the PC as examples of the different ways people connected to the cloud.
These devices were all still largely isolated, Ballmer said. But with smarter software in the cloud, this would not matter to the individual, as they would still be able to do what they wanted because the cloud was smart enough to cope with the device.
In an echo of web founder Tim Berners-Lee's vision of a "semantic web", Ballmer said the cloud had to "categorise" information into knowledge about the things on the network to make them useful to users.
As an example he said two years ago he had been worried about the debt crisis and how it would affect Microsoft. He thought a good indicator would be the level of personal debt relative to the national GDP in various countries.
"This is actually very difficult to find out, but it is something the cloud should be able to do easily," he said.
Listen to a podcast of Steve Ballmer talking cloud at the LSE >>
Read more on Business applications