Mobile World Congress: Content plans reveal likely mobile winners and losers
Mobile content led the agenda at Mobile World Congress, and firms' reactions to it revealed strategies that will determine winners and losers, says a market analyst.
Mobile content led the agenda at Mobile World Congress, and firms' reactions to it revealed strategies that will determine winners and losers, says a market analyst.

Download this free guide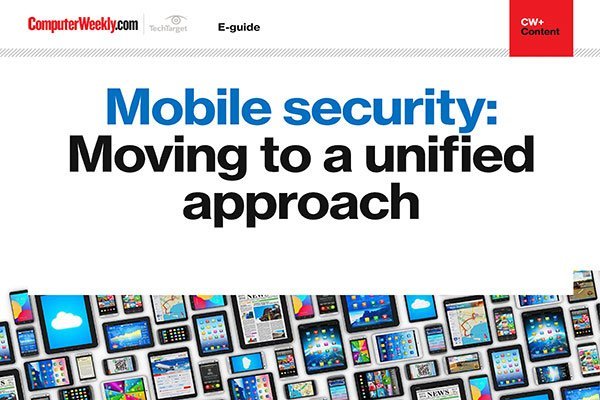 3 expert insights into how mobile security is evolving for business
Download this e-guide to read expert insights into how the current trends in mobile security strategy are showing a move from mobile device management, to enterprise mobile management and unified endpoint management - indicating an evolution towards a unified approach to mobile security.
By submitting your personal information, you agree that TechTarget and its partners may contact you regarding relevant content, products and special offers.
You also agree that your personal information may be transferred and processed in the United States, and that you have read and agree to the Terms of Use and the Privacy Policy.
Juniper Research noted that Apple, the world leader in downloaded apps, was absent. But its iPhone had been responsible for networks running out of capacity because of the increase in traffic they promote, and thereby changed the course of the industry.
Juniper Research identified five key trends based on events at MWC:
1. Launches of more than 20 smartphone from Samsung, Sony Ericsson, ZTE, Motorola and Acer will increase competition in the smartphone space, especially when accompanied by the launch of app stores, it said.
2. Google's Android platform gained critical mass 18 months from launch, heralding the rise of the open source OS. Juniper said. Android had been as much about as enabling search and services across different devices as capturing OS market share. This had prompted Nokia to open-source its Symbian environment and was being followed by Nokia and Intel, which combined efforts to launch the Linux-based MeeGo platform .
"Google developers will have free reign to develop services which can be rolled out across the lion's share of the world's smartphones," Juniper said. This was despite Microsoft's launch of Windows Phone 7, which bucked the open source trend.
3. Twenty-four operators announced their own Wholesale Apps Community, which should create standards that permit mobile internet and applications to be downloaded without problems. Juniper said the absence of Apple and Research in Motion (BlackBerry) from the consortium could scupper the initiative.
4. GSMA, the industry association, began work on LTE interconnection standards for voice and international roaming, two crucial initiatives to speed up the adoption of LTE worldwide. Juniper said this might herald the introduction of tiered or segmented services based on speed and time value of the bits transmitted.
5. A payment trial based on near field communications (NFC) could be the precursor to widespread NFC adoption to replace cash for low value transactions, Juniper said.
The trial consisted of 400 handsets loaded with a Visa mobile payment application. It allowed participants to pay for goods to the value of €75 from 30 locations at the show via O2's network.
Juniper said the commercial launch of NFC handsets would drive NFC's adoption. It would also require reconciling the interests of the mobile operator, the payment facilitator (Visa and La Caixa in this case), and the retailer, it said.
Read more on Mobile hardware