UK has cheap broadband, average penetration, OECD finds
The UK is comfortably among the mid-table countries for broadband penetration and average advertised speeds, a report from theOECD has found.
The UK is comfortably among the mid-table countries for broadband penetration and average advertised speeds, a report from theOECD has found.
However, the OECD threshold for measuring broadband was a low 256kbps download speed and excluded mobile phone technology, which is the fastest-growing broadband sector.

Download this free guide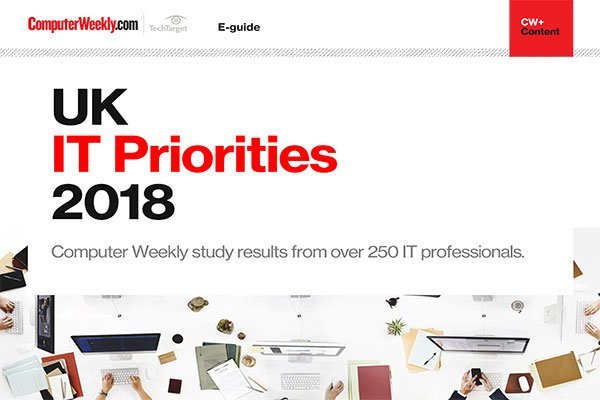 UK IT Priorities 2018 survey results
Download this e-guide to discover the results of our 2018 UK IT Priorities survey, where IT leaders shared with us what they are going to be investing in over the coming 12 months.
By submitting your personal information, you agree that TechTarget and its partners may contact you regarding relevant content, products and special offers.
You also agree that your personal information may be transferred and processed in the United States, and that you have read and agree to the Terms of Use and the Privacy Policy.
Taking figures up to June 2009, the UK was fifth in terms of total broadband subscribers at 17.7 million. Others in the top five were the US (81.1 million), Japan (30.9 million), Germany (24.0 million) and France (18.7 million).
In terms of penetration, the UK slipped to 13, at 28.9 subscribers per 100 population. The top five were Netherlands (38.1%), Denmark (37%), Norway (34.5%), Switzerland (33.8%) and Korea (32.8%).
The UK was still a top 10 contender in terms of the proportion of households with access to a broadband service, coming in ninth with 61.5%. The leaders were Korea (94.3%), Iceland (83.2%), Denmark (74.1%), Norway (73.0%) and Sweden (70.7%).
The UK was the fourth-cheapest country for broadband subscriptions, with average monthly subscriptions costing $30.63. Greece was the cheapest at $30.06, followed by Japan ($30.46), Finland ($30.61), the UK, and Italy ($31.25).
The OECD uncovered a massive range in prices asked for data traffic. Japan had the widest range, from $0.10 to $86.00 per megabit/second. UK prices ranged from $1.16 to $13.16, one of the narrowest spreads in the OECD. However, 11 countries have cheaper broadband than the UK, but of those, only Korea has a lower top price per megabit at $4.48.
The UK was 15th in terms of average advertised download speeds at 10.7Mbps. The top five were Japan (92.8Mbps), Korea (80.8Mbps), France (51Mbps), Finland (19.2Mbps) and Netherlands (18.2Mbps).
As UK telecommunications regulator Ofcom found, advertised speeds are often half or less than actual speeds experienced by consumers.
The OECD also showed how much fibre improved performance. DSL (broadband over copper telephone wires) averaged 9.6Mbps downloads and just 699kbps uploads. Wireless systems offered on average 1.0Mbps downloads and 712kbps uploads. Cable TV systems were faster at 14.8Mbps downloads and 1.2Mbps uploads, but fibre, whether to the home or to the cabinet, averaged 65.3Mbps downloads and 34.2Mbps uploads.
Almost 80% of wireless operators applied caps on how much data subscribers could run, dropping to just 8% of fibre network operators.
Read more on Networking hardware