Data drives Cable & Wireless results as voice fades
Telecommunications network operator Cable & Wireless (C&W) has confirmed it is to split its business and list both operations.
Telecommunications network operator Cable & Wireless (C&W) has confirmed it is to split its business and list both operations.
The move will allow C&W to reposition itself as the specialist international telecommunications carrier for global companies on one hand, and as a specialist national carrier for small countries on the other.

Download this free guide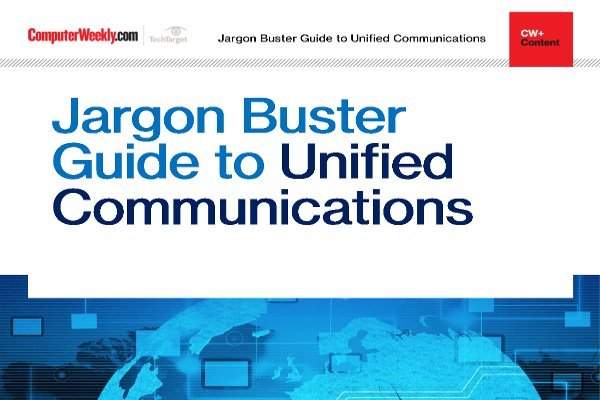 Jargon buster guide to Unified Communications
Explore some of the key elements of a Unified Communications deployment and discover insight into some of the emerging trends that are changing the way we communicate in our working lives.
By submitting your personal information, you agree that TechTarget and its partners may contact you regarding relevant content, products and special offers.
You also agree that your personal information may be transferred and processed in the United States, and that you have read and agree to the Terms of Use and the Privacy Policy.
Executive chairman John Pluthero said C&W was already the de-facto market leader as a supplier of telecoms to global firms.
The firm plans to list separately its so-called Worldwide business from its businesses in the Caribbean, Panama, Macau, Monaco and islands such as Maldives, collectively known as CWI.
Speaking at the release of C&W's interim results, chairman Richard Lapthorne said more settled financial markets allowed the demerger to move ahead.
"The board believes that a demerger is the right structure to drive further growth and value for shareholders by enabling both businesses to pursue their strategies independently, and it is keen to push ahead as quickly as possible," Lapthorne said.
For the first half of 2009 sales and earnings before interest, taxes, deprecation and amortisation (ebitda) for Worldwide and CWI are £1,141m (£72m) and £721m (£271m) respectively.
Global revenue was up 13% to £1.86bn with operating profits up 30% to £463m and after-tax profit up 42% to £163m. This allowed the company to declare a 3.16p per share dividend, up 12%.
Pluthero said C&W had made a deliberate decision to get more revenue and profit from transporting data rather than voice traffic. Sales of Internet Protocol, data and hosting traffic were up 39% to £592m while voice revenues were down one per cent to £527m, he said. Legacy systems, mainly dial-up contracts were down 52% as a result of deliberate decisions to get out of the business.
"Data now represents just over 50% of revenue and 72% of gross margin," he said.
Pluthero was cautious about prospects. He said customers had cancelled a number of "discretionary" projects, but were continuing to renew basic contracts. "There is just the tiniest sign that things are starting to pick up," he said.
However, he was confident about confirming earliest guidance on results for the year which is a 12% rise in the dividend to 9.5p per share.
C&W will provide further details on the demerger later in November.
Read more on Voice networking and VoIP