Make your back-up and archiving fit for purpose
Distinctions between archive and back-up may blur but they remain vital components of any storage strategy.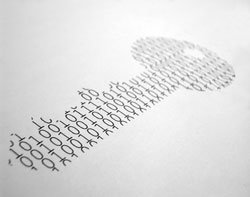 Distinctions between archive and back-up may blur but they remain vital components of any storage strategy.
On the face of it, there seems no reason why your archive data is not also your short-term back-up in case of emergency. Back-up and archive fulfil much the same purpose: storing data for later retrieval, if and when necessary.

Download this free guide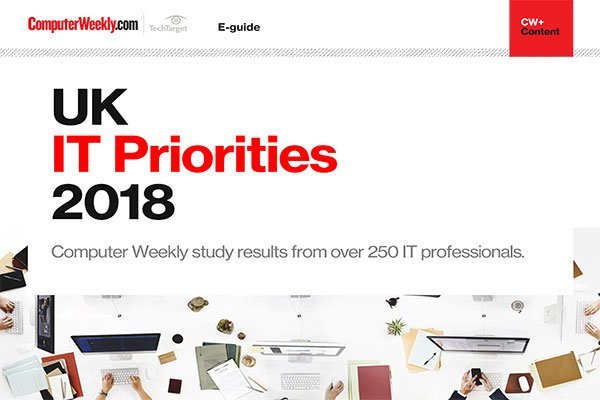 2018 UK IT Priorities survey results
IT organisations in the UK and across Europe are starting to accelerate the move to the cloud. Read more about the key areas in which senior IT managers are planning to invest in over the next 12 months.
Distinction between archive and back-up
But such a view would be to ignore the subtle complexities of differing requirements. Archives require fast, fine-grained access, perhaps to individual files or records, while usually a back-up is intended to restore entire tranches of business data after a disk error or business continuity event.
In simple terms, explains Simon Phillips, managing director at consultancy Phillips Taylor Brown: "Archiving is the storage of old data, commonly off-site or on a separate server, in an easily accessible, but not editable format. The purpose of archiving is most commonly for reasons of compliance or evidencing certain courses of action throughout the length of a project - hence its read-only format to protect data integrity."
Yet Phillips says the subtle usage differences between archive and back-up can cause confusion. "The uptake of archiving has only really been seen where there is a specific legal requirement, such as in public sector bodies. However, that said, it will probably only be approximately three years before archiving becomes a legal requirement across all business sizes, sectors and functions. The benefits in dispute settlement, both internal and external, and showing a chain of causation are too great to ignore," he says.
Hamish Macarthur, CEO of analyst house Macarthur Stroud International, believes technicians have blurred the distinction between archive and back-up. "The digital community has not been very diligent in considering just what archive really is. When you are in the back-up environment, the older tapes are simply called archive tapes. And this is where you get the confusion," he says.
But when back-ups are the sole repository of historical data, retrieving individual records, e-mails or files has proven problematic, he says. "Because people have kept these chunks of data, they believe they can retrieve the information. But it has not always been the case, because they've been a bit lax in considering archiving."
And there is a significant handling diversity between types of data, as Tim Waterton, VP alliances at data archive specialist Clearpace, explains: "In the case of unstructured data, the mass of back-up data comprises compressed copies of the original files which are self contained and have meaning in their own right. If you keep the last hundred changed versions of a file, you can pretty much open the last hundred copies of the file. The most recent copy is the back-up copy while the other ninety-nine are archive copies."
But for structured data - the most critical business data is often held in databases - sophisticated back-up software from the database vendor is required, says Waterton. "This [resulting] file is not queryable and is therefore totally useless to a user who wants to extract information, unless it is restored back into the originating database. This is not an archive as it cannot be queried to support e-discovery or historical reporting."
So while there might be murmerings that cloud-archiving could replace a back-up policy for smaller businesses willing to put their faith in hosted services, its efficacy rather depends on the type of data to be stored.
Business process and legal compliance
Gartner's Rene Millman is cautious about the capabilities of archiving products. "It's not a young market, but it's still evolving." Right now most companies are concerned with storing and retrieving quickly, he explains.
"Companies have to look at what legislation is currently on the books and what are their own archival needs, and look for the best archiving solution in that area. You back up what you need to run your business, and you archive what you don't need on a daily basis but which you might be required to hold onto for legislation or regulation," adds Rene Millman.
But as for the future, the distinction between archive and back-up is likely to blur.
"Customers would be keen to see convergence between back-up and archive to reduce storage and storage management costs by 'double bubbling' one copy of the data for both processes. It is feasible for unstructured data but not for structured data," explains Waterton.
And Millband adds that there are a number of companies offering online back-up. "As the cloud becomes more pervasive, smaller companies will embrace such technologies and perhaps the terminology of whether is it back-up or archiving will become redundant. It will all be storage."
Read more about storage:
Read more on Computer storage hardware