'Top 100 women to watch' in FTSE 350 includes one CTO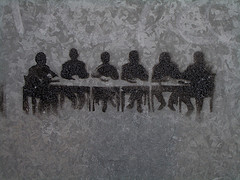 As part of the Female FTSE Board Report 2010 launched today by Cranfield University School of Management, a top 100 women to watch list was released, including one CTO.
Veronique Arnoldi, chief technology officer for Aviva Investors has made it onto the list. The top 100 says she has experience in technology and systems and has a degree in nuclear physics from the University of Paris.
The report also found the top five companies with the best female representation on its boards in the UK are:
1. Burberry Group (37.5%)
2. Diageo PLC (36.4%)
3. Alliance Trust (33.3%)
4. British Airways PLC (30%)
5. Pearson (30%)
The Department for Business, Innovation and Skills closed its call for evidence yesterday on the lack of representation of women in boardrooms. BIS said it had more than 2,600 responses as part of the review.
Lord Davies of Abersoch, who is conducting the review, said there is more to be done as amost half of FTSE 250 businesses do not have a female board member.
See the top 100 women to watch list.
Image used via Flickr courtesy of Clagnut under Creative Commons Licensing.