The winners: CWT Everywoman in Technology awards 2011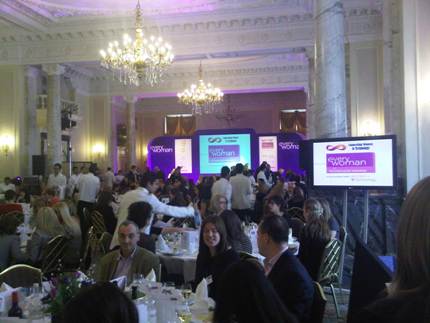 Yesterday afternoon, the Computer Weekly team spent the afternoon at the Landmark Hotel in London, celebrating the success of women in technology at the CWT Everywoman in Technology awards.
Seven awards were up for grabs. See the shortlist here. In case you missed our tweets, the winners were:
The winners
Rising star of the year: Stephanie Nicolaou, ICT systems analyst at Agusta Westland Helicopters
Business leader of the year: Bernadette Wightman, managing director at partner organisation Cisco UK & Ireland (see photo below, on the right)
Inspiration of the year: Nikki Walker, senior director inclusion, diversity & sustainability europe, Cisco systems (see photo below, on the left)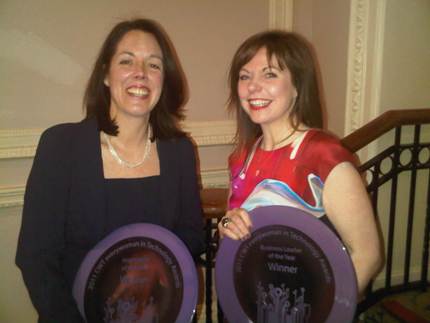 Team leader of the year: Billie Major, core assets portfolio director at Capgemini UK
Innovator of the year: Naomi Chayen, professor of biomedical sciences at Imperial College London
Entrepreneur of the year: Wendy Tan-White, founder and CMO at Moonfruit (see photo below)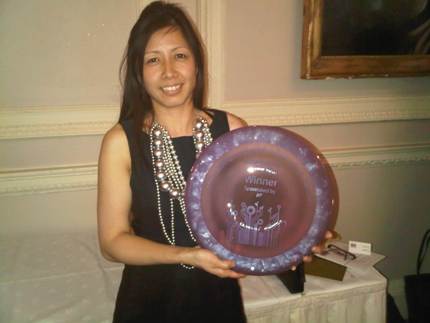 2011 Woman of the Year: Christine Hodgson, executive chairman, Capgemini UK. See below photo: Christine (right) talks to Karen Gill (left) co-founder at Everywoman
Girls need role models
Carol Vorderman (who apparently has an IQ of 154) hosted the event. Interestingly, she was one of the first students to take the O-level in computer science and was known as 'syntax error' on her course!
She said girls need role models, adding, there is no lack of money to encourage girls into technology careers but there is a lack of education channels.
The redundancy of women's awards
Baroness Wilcox, parliamentary under-secretary for Business, Innovation and Skills (BIS) gave a keynote address. She called for women to help the economy by leaving big companies and setting up their own businesses.
She also mentioned Hannah Eastman, the first female to win the UK Young Scientist of the Year award.
Through the work of women's networks and events, she hopes there will be "no call" for women's award ceremonies in the future, as the gender imbalance is addressed.
Photo below: Computer Weekly team and guests tuck into lunch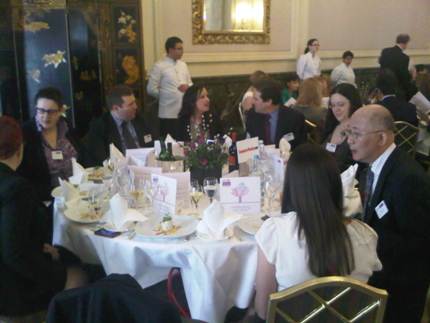 More photos and info about the winners on its way…