Tech Talkfest runs Women in Technology Gaming event
This is a guest blog from Zoe Cunningham, managing director of Softwire, technology expert and founder of Tech Talkfest.
Last week startup networking event Tech Talkfest ran their third Shoreditch event, entitled "Women in Technology and Gaming".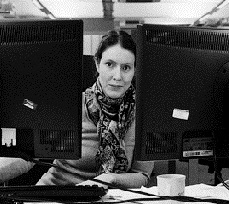 A strong all-female panel shared their career tips and hints to a mixed-sex audience. The panel included Gina Jackson, CEO of Women in Games Jobs, Daria Cybulska, events co-ordinator at Wikimedia, Jennifer Sheridan, founder of Togeva and Cait O'Riordan, head of product for sport and 2012 at the BBC.
Gina started the event by explaining some home truths around women in the games industry: "We need more women in technology and gaming to balance out the workforce." Women make up just 6% of the workforce in gaming, and this has reduced by 10 percentage points over the last 10 years. Second speaker Daria Cybulska told a similar story, revealing that women make up just 9% of Wikipedia editors.
After sharing a brief history of her career developing exciting mobile sharing platform Togeva, award-winning panelist Jennifer Sheridan ran through some top career tips for women looking to get ahead in the startup world. She encouraged women to "network their ass off" and to find a mentor who can help with advice and guidance.
The evening finished with an inspiring talk by Cait O'Riordan about what she described as the "biggest challenge of her career". She was responsible for delivering 2500 hours of coverage across all BBC platforms (web, mobile and connected television) for the 17 days of the Olympics and Paralympics. Her career tip for women looking to work in technology was "Learn to code".
And the event was not without its fun side. A top trivia fact from the evening is that early female programmer Grace Hopper coined the term 'bug' by finding an actual one interfering with the system as she took off the back of a computer.
Tech Talkfest events run monthly – the next one is on 25 March at Google Campus (www.techtalkfest.com). Tickets for all events are available at techtalkfest.eventbrite.co.uk.