Not enough hours in the day
Last night I was given the opportunity to attend the Storage Awards 2012 and I realised it's been a while since I attended such an event, yet nothing much has changed in terms of male to female ratio.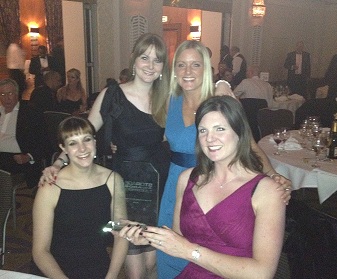 The majority of the 340+ attendees, at the Grand Connaught Rooms last night, were male; however I did have the pleasure of sharing a table which included four ladies from Oracle.
I had an interesting conversation with Talia, from Oracle, who discussed the challenges of being a working mum with a one year old daughter (whose pictures were adorable, might I add). Like many of the other ladies, on WITsend, she said finding the time to fit everything in can be testing at times but somehow she manages to juggle both a family life and work. She joked about using her daughter for squats or toning her arms through lifting/carrying, if she can't find time for the gym.
After sitting through the presentation of 24 awards, and several bad jokes from the host, Oracle had the honour of winning the last award of the night – Storage Product of the Year.
Congratulations to Oracle and all of the other winners from last night's event!