Debate over "hopeless" female entrepreneurs and paying-to-pitch: Telegraph vs. The NextWomen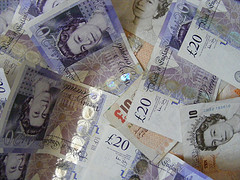 The Telgraph's Milo Yiannopoulos has painted an unflattering view of women working in technology and criticised The NextWomen for charging female entrepreneurs to pitch at its events.
According to the Telegraph journalist, The NextWomen charge entrepreneurs around £95 to attend workships and pitch in front investors.
He quotes The NextWomen founder, Simone Brummelhuis as saying, "The problem with female entrepreneurs is that if you don't get a financial commitment from them, they don't show up or they cancel at the last minute. We have to do so much work with them on their business plans before they can pitch to investors."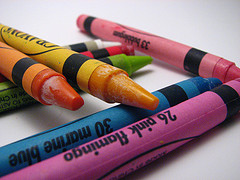 Yiannopoulos said Brummelhuis sounded, "rather like a primary school teacher rearranging her little charges' crayons".
Women's group, Astia, was also targeted for charging $5,000 for a week-long course for successful applicants.
And charging entrepreneurs to make pitches to investors has sparked a lot of debate.
Women's network, Astia commented on the Telegraph website to say $5,000 is under market rate. But Mike Butcher, european editor at TechCrunch, challenged Astia in reply.
Mike Butcher has previously asserted that TechCrunch believes start-ups should not be charged to pitch to investors as too many third party networks run for financial benefit.
Brummelhuis said the national newspaper has misquoted her and The NextWomen is not an investment network. In defence, she has reiterated The NextWomen's events policy.
"We like to think that the reason why mostly (or sometimes only) men pass the screening process by LeWeb, TechCrunch, Seedcamp and others for their pitch competition is because women haven't submitted their pitch in the right format, or haven't positioned their revenue or exit potential the right way; not because they lack "Wasta" or aren't connected to the usual suspects," writes Brummelhuis.
Are women being charged too much to pitch to investors? Do women lack the ability to pitch in the "right format"?
Read The Telegraph article here.
Read The NextWomen's response here.
Interesting read: article on TechCrunch argues that pay-to-pitch can work.
UPDATE: As Jacquie commented below, Milo has caused controversy before over women in tech. Read WiTsend reactionary blog post from April 2009.
Image used via Flickr courtesy of Christopher Isherwood and albastrica mititica (respectively) under Creative Commons Licensing.