Farnborough Airshow - the day before in pictures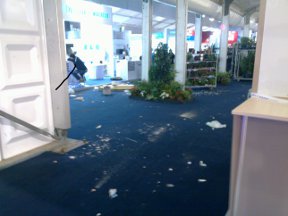 Who's turn is it to do the hoovering ? No – its not bomb site but one of the main exhibition halls in Farnborough Airshow. By tomorrow it will be looking pristine as thousands of visitors mill through displays from the world's top aerospace and avionics companies.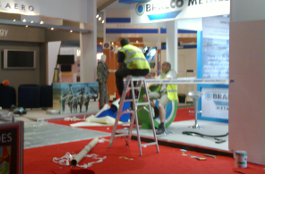 This guy's got the idea. Remind me to bring a ladder next year – just what you need to see over the heads of the crowds when the Red Arrows arrive.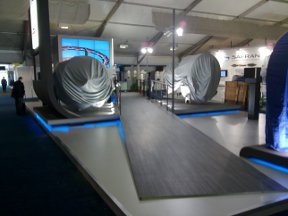 I wonder what's hidden beneath these dust sheets. Any guesses ?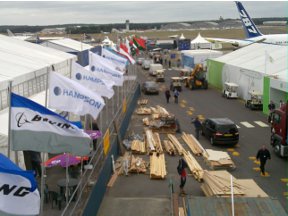 Some of the exhibits here are still under constuction. After all this talk of light-weight composites its refreshing to see aircraft manufacturers returning to eco-friendly natural materials.
.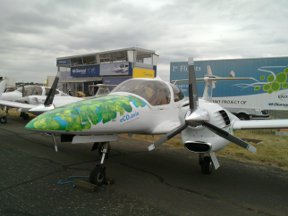 .
This really is an eco-friendly plane. It runs of biofuel. So when the oll runs out we can continue to fly on aircraft powered by alcohol. What will happen to duty free then ?