Soldiers nail data for agile offensive on $6bn cock-up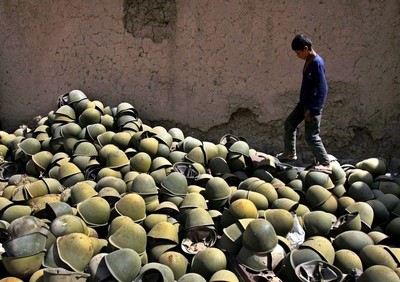 The US Army has started pinning wayward data down to prevent a new payroll system joining a gargantuan pile up of military IT disasters.
The effort is part of an emergency reform of IT projects using agile methods, on orders issued by the Department Defense last year after 11 major computer systems went $6bn over budget and 31 years behind schedule.
The US Army applied the DoD's 'agile' systems development methods to its Integrated Personnel and Pay System (IPPS), to prevent it becoming another failed military IT venture. Due to handle $68bn in pay to more than one million soldiers by 2017, the system has been put on a White House list of most risky IT systems and is being rolled out in cautious increments.
"For this approach to work, the first increment is focused on the creation of authoritative data," a US Army spokeswoman told Computer Weekly.
"Subsequent increments will field applications utilising the authoritative data," she said.
Auditors had blamed data problems for wrecking the US military's ambitious plan to rip out pay and logistics systems and replace them with all-encompassing Enterprise Resource Planning systems by vendors such as Oracle and SAP. But with hundreds of different systems being merged, nobody had ensured their data would be compatible.
The Army spokeswoman said it had adopted the agile approach spelled out in the DoD's Business Capability Lifecycle, an emergency measure it published last year to reform systems procurement and development. The BCL insisted software developers should work closely with users to define their requirements. These would be prioritised and reviewed, and developed in increments that were approved formally.
"No system within the Army better exemplifies this approach than the Integrated Pay and Personnel System," said the spokeswoman.
The IPPS system was started in 2010 as a clean slate on another spoiled clean slate. It replaced the DoD's previous attempt at an ERP pay system, the Defense Integrated Military Human Resource System, after 12 years work that had cost $1bn. HR system Contractor Northrup Grumman, the fifth largest US defence contractor, was kept on to develop IPPS.
The forces are anticipating more reforms this Autumn when Elizabeth McGrath, DoD's deputy chief management officer, is expected to issue a more refined set of agile orders. Other troublesome projects have already been disciplined.
Supplier Computer Sciences Corporation finished the US Army's 1999 Logistics Modernization Programme last year, six years behind schedule.
LMP went on the record as being done on budget after the Army accepted an offer on a $2bn compensation claim it had against the supplier. After seven years of contract arbitration in which CSC filed $861m of counter claims against the Army, CSC settled the matter with a $269m payment last year. The settlement also cleared another $1.2bn of outstanding contract complaints, said the Army spokeswoman.
McGrath defended the DoD's efforts to resolve its data problems at a US Senate committee hearing about the ERP failures in April.
"In terms of passing the data from the legacy environment into the ERP, we do not have standard data across the enterprise, and so it becomes evident in the implementations," she told the Armed Services Committee.
"It requires just to bring forward all of the legacy practices and change them so that when we are implementing these ERPs, we do have a holistic approach to the data and the systems," said McGrath.
Senator Claire McCaskill, committee chairman, said the common problem for all these problematic systems had been "data standardisation and interface".
Robert Work, chief management officer of the US Navy, told the committee it was developing data standards to allow it to aggregate information from all its information systems after being pulled up to explain its own IT disasters.
He said the Navy had finally deployed its troublesome Marine Corps Global Combat Support System after over-running by $808m and three years. It's ERP upgrades would all be complete by the end of the 2013 fiscal year, he said. They were already serving 66,000 of 71,000 target users, while the Navy had shut down 55 of 96 systems scheduled for scrap by 2016.