Doom clouds gather over parliamentary IT hearing
A couple of the great mandarins of government IT got top billing at the Parliamentary inquiry into computing last week. They set a gloomy scene for the government's forthcoming IT strategy, which CW anticipates will be published on Wednesday.
They were upstaged by a bunch of small town IT directors who chirped on about the information policy principles everybody expects to become formal policy, and which they claim to be adopting already: small, agile, open, interoperable, entrepreneurial.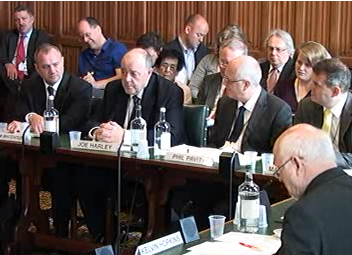 It was tempting to think of this as the Old Guard's last gasp. It was a horrible sight.
Joe Harley, government CIO and chief of IT at the Department for Work and Pensions, and Phil Pavitt, CIO at the megalithic HM Revenue and Customs, lumbered on about how well their multi-billion pound contracts were performing, using PR-approved factoids that ticked all the faddish boxes.
They showed just how deep the IT establishment is dug into these most powerful departments of state and propped up the 10-year, multi-billion pound alliances it has with the large IT suppliers. The government might not have machinery big enough to shift them.
It looked awful for government policy, awful for the open source movement that has driven its reforming bent and awful, paradoxically, for the neo-Labour movement these old boys represent: a lose-lose situation the extent of which is hidden by confidentiality clauses from all but a chosen few.
Big Society ITopia
It had all looked bright and breezy as the Public Administration Select Committee's inquiry into government IT set into its third week.
Three local government IT chiefs cheerily extolled the virtues of an IT ecosystem modeled not on power hierarchies but on the networked society.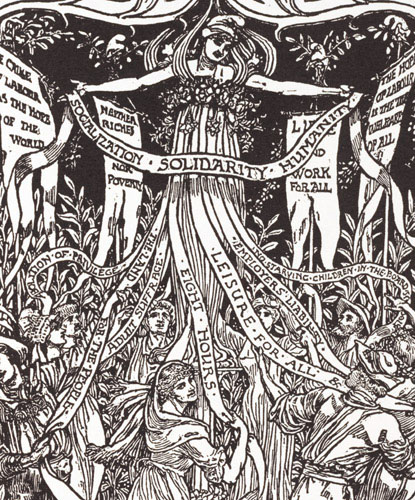 Their ideology makes the Big Society sound desirable as well as possible, if only it wasn't also used as an excuse to slash and burn public services.
The idea is that interoperable computer systems and open data will form a "backbone", or "glue", or "WD40" on which it is possible to imagine civic Britain as the primordial soup, humming with evolutionary potential, bustling with community co-operatives and do-gooding corporations.
This take on the Big Society vision has become so irrefutable it even has Marxist academics praising the health-giving properties of free-forming, quasi-capitalist societies.
That's what Professor David Harvey told BBC's Hard Talk when he published a book on the subject last year.
Homogeneity was losing favour with the left as well as the right. Diverse, decentralised, self-deterministic communities had proven their worth, Harvey told the Beeb's Sarah Montague.
"Utopia is about continuous change," he said. "Human beings are astonishingly creative. Capitalism has got to the point where its not using that any more."
What crippling contradiction it can cause, to be so transported when such ideas are presented by executives from Tory councils among those most zealously making the public service cuts being used to force through these reforms.
While we hear persuasive chatter from the likes of Mark Adams-Wright, chief information officer of Suffolk, the "virtual" county council, and David Wilde, the CIO at Westminster City, the Old Guard lets the side down. The IT establishment hasn't got a reason why. It doesn't have an ideology. It doesn't even have a spiel that can justify its ugly great contracts.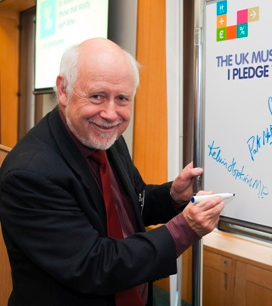 It's left to PASC members like Kelvin Hopkins, Labour MP for Luton North, to meet these upstarts in debate.
Watkins pelted them: outsourced public services in places like Westminster are supposed to be "wonderful", he said. But they're not.
Then IT suppliers bamboozle public bodies and charge them outrageous fees, he said.
And what about private care homes, he said, which are dreadful despite being propped up with public subsidies?
Universal credit

The Big Society ITerati doesn't have answers to questions like this. Neither did Professor Harvey, funnily enough.
The Old Guard at least has big IT contracts, and we haven't seen the last of them, for all the talk we've heard from Cabinet Office Minister Francis Maude.
Most of Universal Credit, the coalition's first gargantuan IT project, was already being shoed into existing contracts with large suppliers without an open competition, the Old Guard told the Committee.
They didn't say why, or how. But Malcolm Whitehouse, group applications director for the DWP said something about how important it was to keep the same people on because they knew the ropes. African dictators are fond of that excuse.
CIO Harley claimed the government had learned its lesson from past IT failures, before trotting out a list of things he was doing to make his multi-billion pound IT contracts more palatable.
The committee heard earlier how 400 benefits systems in local government were serviced by just two or three suppliers.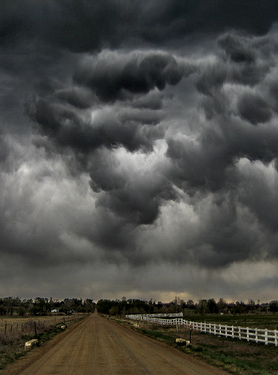 Bad omen
Socitm has been warning that the large government departments will block the Big Society reforms.
And so it seems the Cabinet Office IT strategy may be forced into a fudge with the very IT oligarchy it has been chipping at for the last six months.
So Pavitt said HMRC liked this idea that government IT systems might be broken up into smaller, interoperable components.
But he said it would be "foolish" to break up HMRC's existing system. It handled £435bn of tax and transacted with the DWP 3bn times-a-year.
It is also locked into a 13-year, £8.5bn contract with Capgemini.
Pavitt trotted out some tired old marketing slogans to shore this Aspire contract up in front of the Committee. It will have cut £1bn from HRMC's IT costs by the time it terminates in 2017, he said. It has even built an open source website.
No matter that the work was only meant to cost £3bn when it was contracted in 2004. Nor that its three year-extension from 2014 is to cost as much as the contract is supposed to have saved over its life.
Nor that HMRC will likely to have no choice but to grant another five-year trigger-extension in 2017. The deal is so uncompetitive HRMC had to pay Capgemini and others nearly £52m to take it on.
It's so uncompetitive HMRC has to build artificial incentives into the contract, as though it were the Department for Health trying to force an NHS trust to mimic the market.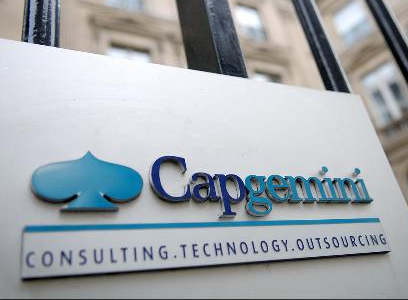 Hush hush
The lions share of the money goes to Capgemini and its two main subcontractors, Accenture and Fujitsu.
HRMC pays Capgemini over £800m-a-year for everything from application development and data centres, to call centres and maintenance.
Another 238 suppliers get a piece of those billions. One must wonder why there aren't more of them. But we don't get to see the numbers.
Even the Cabinet Office's much trumpeted bulk renegotiation of Capgemini's government business is commercial in confidence. Capgemini's executives and major shareholders will have the details. We shall have to trust them and the Whitehall mandarins to ensure what little competition they have is sporting enough.