The secret to Linux is hardware
The secret to Linux is hardware, really?
Well you might think that this is so if you look at Who writes Linux, anyway?
Intel is right up there in the number #2 spot and much of that investment is focused on helping to architect Linux for Intel chipsets.
But the story goes further i.e. Texas Instruments, Linaro follow Intel in the list of Linux contributors.
… and then we come to IBM.
IBM has a massive footprint in datacentres as we know and the firm has this month pledged to spend US$1 billion over the next four to five years on Linux and closely related open-source technologies.
This will position Linux better (theoretically) for deployment on IBM's own Power Systems servers.
Jim Zemlin, executive director of the Linux Foundation commented on IBM's investment stating, "The last time IBM committed $1B to Linux, it helped start a flurry of innovation that has never slowed. IBM's continued investments in Linux for Power Systems is welcomed by the Linux community. We look forward to seeing how the Power platform can bring about further innovation on Linux, and how companies and developers can work together to get the most out of this open architecture."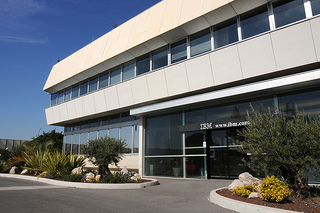 IMAGE: A new IBM Power Systems Linux Center for developers, clients and partners opened in Montpellier, France this month.