NodeConf EU all set for blarney in 'Nodeland'
It's NodeConf EU time again — the third annual gathering of what is hoped to be 400 of the top influencers in Node.js at Waterford Castle from September 6th to 9th.
NOTE:Node.js is a platform built on Chrome's JavaScript runtime for building network applications and is very popular in the areas of robotics, embedded applications and (hence, logically) the Internet of Things.
Cheesy, but nice
For the duration of the event the private island surrounding the historic Waterford Castle will be renamed 'Nodeland'.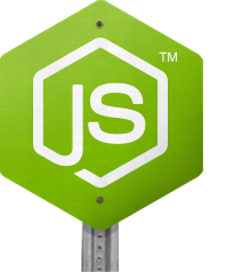 The event features speakers from the Node Foundation for the first time since the merger of Node.js and io.js under the last May.
Node Foundation members and community leaders such as Todd Moore, IBM director for Open Technology and Partnerships, Danese Cooper, head of open source for PayPal, Gianugo Rabellino, senior director of Open Source Communities at Microsoft and Brian McCallister, CTO of Platform at GroupOn will be speaking at the event. Mikeal Rogers will also be present and is the originator of NodeConf in the U.S with a number of other top speakers.
The audience will be comprised of C-level executives, Node.js developers at all skill levels, tech managers with Node.js teams and technology thought-leaders and visionaries.
As in previous years NodeConf EU will be curated by nearForm, now the world's largest Node.js consultancy, whose CEO Cian O'Maidin is the only European member of the Node Foundation.
Ireland's oldest city
Waterford is Ireland's oldest city, founded by Viking raiders in AD 914. It has played a pivotal role in the economic, political and cultural life of Ireland and developing into Node.js centre of excellence.
According to the organisation, "NodeConf this year will be bigger and better than ever with delegates treated to their own Node.js powered robotic bartender that will prepare a cocktail in two minutes."
Other features at the conference will be a lavish opening ceremony with a flagbearer on horseback, a Speigel tent, live music, traditional whiskey tasting, dueling singing waiters, archery and falconry.