NetSuite on Android free on Google Play
NetSuite has pulled in the techies, partners, users, customers (and a blogger or two) to converge on London this week for its SuiteCloud event.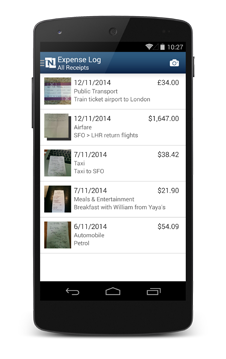 In line with this gathering the company has announced NetSuite for Android, an ERP Android OS application for mobile users to conduct business on the go.
The application is set to be available as a free download soon on Google Play, the software is intended for business users to manage business processes that are powered by NetSuite including:
• ERP,
• CRM,
• and ecommerce.
ANALYSIS NOTE: As established as ERP is, NetSuite has spent a good deal of time at this event already talking about the switch we are all experiencing from products to services – that being said, the E (as in Enterprise) is almost being usurped and replaced by an S (as in Service) resulting in the creation of a discipline which we may ultimate know as Service Resource Planning (SRP) today.
That being said, NetSuite does indeed market SRP as an end-to-end services resource planning (SRP) solution that supports an entire services business.
We digress, so back to Android
The initial NetSuite for Android release is expected to provide time and expense management, including time entry and bulk uploads of multiple receipts captured as images on mobile devices.
FUNCTIONALITY NOTE: The mobile app is also expected to offer the ability to track time and expense offline, while not connected to the Internet.
NetSuite Founder and chief technology officer Evan Goldberg explained that for example, a sales rep in the wholesale and distribution industry can get immediate access to inventory data while they're on the road, allowing them to tell a customer when the item will be delivered as the customer places the order.
Or … a field service technician in the manufacturing industry can look up a customer's previous orders, customer service calls and notes while on-site, potentially reducing service time.
Or again… a sales rep in the services industry can look up case history on the way to a client meeting, arriving prepared with all the necessary background information.
"Smartphones and tablets have become a critical extension of the office, enabling businesses to meet customer and market demand for data, speed, and functionality anyplace, anytime," said Malin Huffman, NetSuite director of product management.
"Our mobile apps for Android and iPhone put the power of NetSuite literally in the hands of on-the-go personnel over mobile operating systems that command over 95 percent of the smartphone market."
The initial release of the NetSuite for Android application is expected to be available for download on Google Play in December 2014 with full roll-out expected in early 2015.