Chef: a recipe for cloud data automation & migration with Microsoft
Chef and Microsoft's Azure team have joined partnered to provide automation platform technology and DevOps expertise.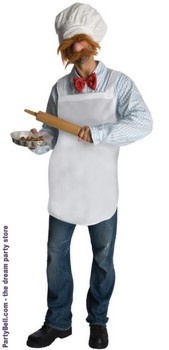 The firms are combining a software application developer proposition that they hope will help automate workloads across on premises datacentres and on Microsoft Azure.
Both Windows and Linux workloads can be moved to Azure (better) with this new agreement.
Chef will provide tools to automate both compute resources and applications.
"IT is shifting from being an infrastructure provider to becoming the innovation engine for the new software economy. Key elements of the new, high-velocity IT include automation, cloud, and DevOps," said Barry Crist, CEO, Chef.
Microsoft developer guru and corp veep for Microsoft Azure Jason Zander says he is excited to extend his team's work with Chef to help customers move their workloads into the Azure cloud.
"Chef and Microsoft will enhance native automation experiences for Azure, Visual Studio and Windows PowerShell DSC users. Microsoft Open Technologies has its own collection of Chef Cookbooks, providing solid code for automating the provisioning and management of compute and storage instances in Azure. 2015 will bring additional deliverables across Windows, Azure, and Visual Studio with a focus on empowering customers to automate heterogeneous workloads and easily migrate them to Azure," said the firm's in a press statement.
Chef says it will deliver "hundreds of hours" of DevOps education in Microsoft's ecosystem across industry events, digital channels and community meetups.
Image credit: http://www.partybell.com/