The Commodore 64 is our life
Just came across this great site – a veritable alcove of Nostalgia. Forget rebuilding the Colossus at Bletchley Park and get on with building the UK's first C64 museum!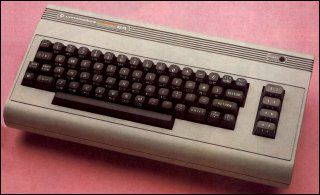 I had one of these beauties back in the 80s and although the graphics by today's standards look like stickmen on acid, the playability was top notch.
The only drawback was waiting for the damn cassette tape to load, and then after five minutes, discovering that it had missed one "bleep" that required a complete re-load.
Check the videos for top games like International Soccer and Daley Thompson's Decathlon.