Gartner IT Services Summit gets brighter start
Just arrived at the Gartner Outsourcing and IT Services Summit at the Park Plaza in Westminster. As you can see it's a bit brighter than yesterday.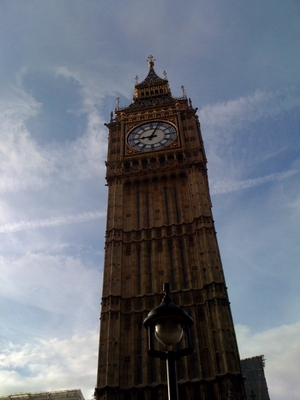 I have just arrived at the press office. I am alone and there are plates of breakfast goodies and lots of coffee (see picture below). This is the life. I could have been stuck in Sutton.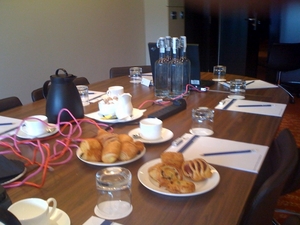 When I finally stop stuffing my face I will be blogging a bit more. So keep an eye out.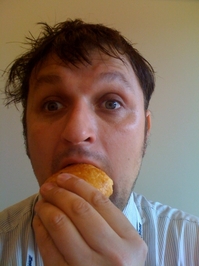 Yesterday had a heavy focus on how we are entering an era of IT service industrialisation. This is where suppliers will build a service and many customers will use it. "One to many" to be more concise.
Today I have a few customer interviews and other interesting facts to write about.
Here is one of my blog posts from yesterday:
IT will become more strategic as outsourcers industrialise the IT foundations.