Video: HP touchscreen Slate - somewhere between a phone and a laptop
Steve Ballmer unveiled the HP Slate device at CES and it's got the whole industry salivating.
It's a Windows 7 touch device that is "more powerful than a phone and almost as powerful as a PC. Perfect for reading, surfing the web and taking entertainment on the go" according to Ballmer.
It will be available later this year and was shown running the PC Kindle app.
It's multitouch and can plays games. The video shows it in movie mode, ebook mode and PC mode.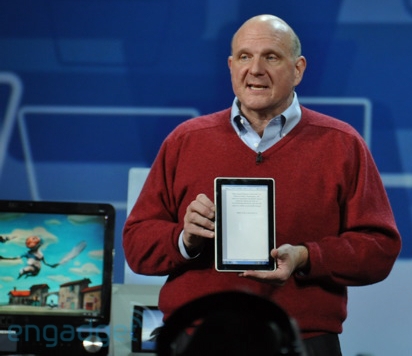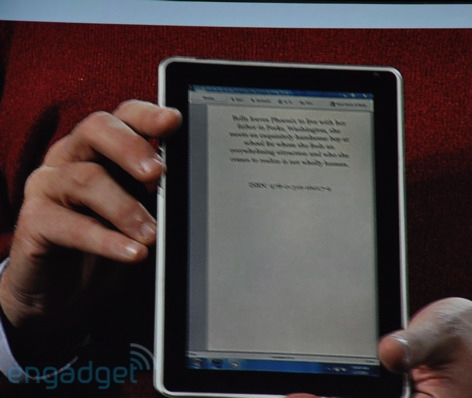 Source: engadget and nDevilTV on flickr