EXCLUSIVE: iPhone to get Nintendo DSiWare games app
In what will be seen as a huge blow to Sony, it has been confirmed that the iPhone and iTouch will allow you to play Gameboy Advance/Gameboy games by downloading them through an app from the DSiWare store.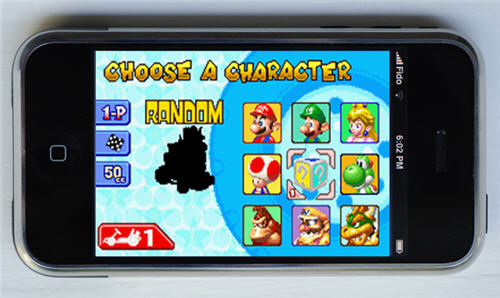 Apple have been keen to push the gaming side of the iPhone and iTouch but until now didn't really have the background to be taken really seriously.
This collaboration may seem like a strange thing to do but in actual fact it makes perfect sense… for now. Nintendo have taken great strides to keep their handheld gaming market share and Apple are desperate to make the iPhone the number one mobile phone.
Titles will go on sale later today (April 1st) with titles such as Mario Kart (driving), Super Mario Advance (platform), Ape Real (action) and Fool's Gold (puzzle).