Download iPhone Remote App for free
The Remote App on the iPhone 3.0 OS can now control your Apple TV using the touch screen, so you can use it as a sort of mouse pad and swipe to flick through menus.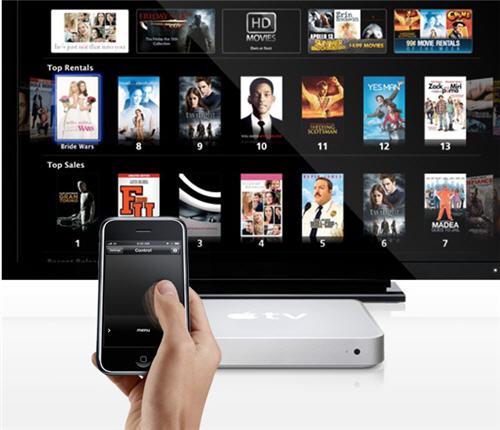 You can also use the iPhone keyboard to type.
It's available for download here for free.
Source [Tech Crunch]