CES 2013 HANDS ON: Panasonic's demonstration of its 4K 20-inch tablet prototype
At CES in Las Vegas this week, Panasonic unveiled a tablet to be added to CES's growing category of super-size screens.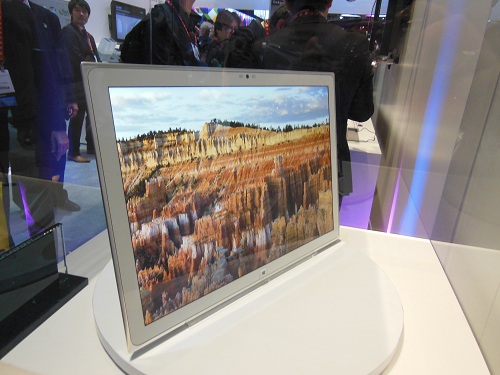 Sitting more in the "table PC" category, than "tablet", this technology demonstration will hopefully be out later this year with a few tweaks here and there. But the 20-inch tablet impressed me more than Lenovo's Horizon 27-inch Table PC, also launched at the show this week. At only 2.4kg, it's still very weighty, but compare it to its rivals – the Sony Vaio Tap 20 is 5kg and Lenovo's Horizon is a whopping 8kg but only 7-inches bigger. I found the device easier to pick up, but I'm always quite delicate when I pick up devices of this size. When doing so I found the aluminium backing very elegant, but also very warm, a kink that Panasonic will most definitely sort out before mass production.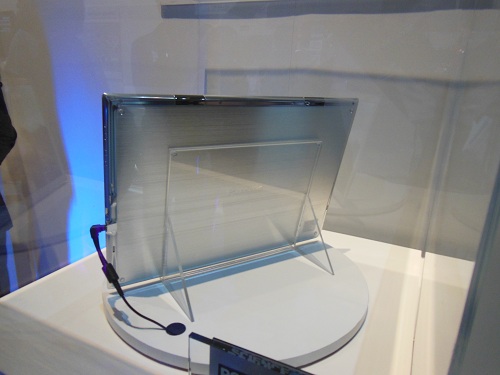 Panasonic claim that the device has the thinnest body with a screen of this size. It has 2 hours of battery life and at the moment the company is thinking of marketing it to photographers, architects and designers who will appreciate the large screen super high resolution screen from an artistic point of view.
The Windows 8 Pro device set up in CES also came with a special handwriting digital pen which I had a go at using, it was very responsive and was able to create hair-thin lines to chunky paint brush type strokes. The device had a Intel i5 Core processor, 128GB SSD as well as 16GB of memory.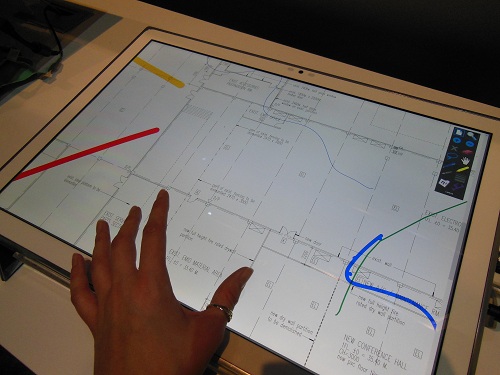 Kyp Walls, director of product management, said that the device was set up to use Bluebeam software for architects using blueprints, it enabled users to collaborate together while working remotely. The device is still portable, he said, "because architects are used to carrying around big flat folders of designs anyway."