Tech savvy senior citizens seek out digital options for managing health
Over half (55%) of tech-savvy senior citizens want new digital options for managing their health services remotely, according to research from Accenture.

Download this free guide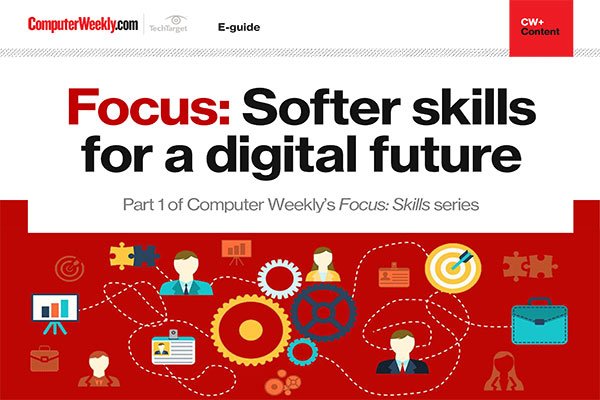 Why softer skills are essential for the workforce of the future
Explore the different types of skills that are needed for technology roles, as well as the increasing importance of soft skills, creativity and diverse thought in developing the technology teams of the future.
By submitting your personal information, you agree that TechTarget and its partners may contact you regarding relevant content, products and special offers.
You also agree that your personal information may be transferred and processed in the United States, and that you have read and agree to the Terms of Use and the Privacy Policy.
Of those surveyed 69% said they would welcome electronic reminders and 77% said they would like online appointment scheduling, yet research has found only a third of healthcare providers currently offer such services.
Accenture's survey found 27% of tech-savvy seniors in England are electronically self-tracking some aspect of their health such as health indicators (18%), weight and blood pressure, or information on their health history (11%).
According to data from the UK Parliament one-in-six of the UK population is currently aged 65 and over. This figure is projected to rise to one-in-four by 2050.
Figures from the Office of National Statistics showed that between 2006 and 2013 internet use more than tripled for those aged 65+ and nearly doubled amongst 55-64 year olds.
Aimie Chapple, managing director for Accenture's health business in the UK, said: "Just as the older generation is turning to the Internet for banking, shopping, entertainment and communications, they also expect to virtually manage certain aspects of their healthcare services."
"To meet the needs of an ageing population, health systems need to expand their digital options if they want to attract older patients and help them track and manage their care outside their doctor's office."
Of those surveyed 60% said access to their health information is important, but only 8% are able to do so. 64% believe it is important to be able to request prescription refills automatically, but only half of respondents have access to this capability. Almost half (46%) said they want to be able to email healthcare providers, however only 10% are currently able to.
"As a growing number of older people are digitally-engaged, healthcare systems need to consider the role the internet can play in making healthcare more convenient for patients of all ages at every touch point," added Chapple.