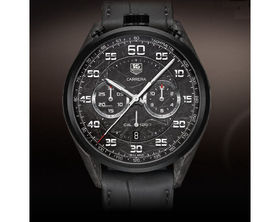 Here's a couple of things to do with your new smart watch:
You can check if your heart is still beating during the 25th PowerPoint slide in your boss's presentation
When you get mugged, you are now able to give the mugger the app that allows him to drive away in your swanky BMW.
Play the Intel Inside chime every hour on the hour with on Tag Heurer's Intel-based smart watch
Connect to other nearby smart watches over bluetooth, so you can tell what time they have without needing to ask.
Watch a digital animated analogue watch face that cost 10 times as much as the genuine Rolex you got from the bloke on Oxford Street. At least his lasts more than three hours before a recharge.