Oooooooh, would you like me to lap dance for you?
At this year's CeBIT expo in Hannover, Germany, British robot-designer/artist Giles Walker showcased his pole-dancing robots.
Yes, you read that right. Pole-dancing robots. Alan Partridge would be proud.
The life-sized humanoids have CCTV camera heads, hands, feet and various other body plates that they can suggestively gyrate. Creepy, I know.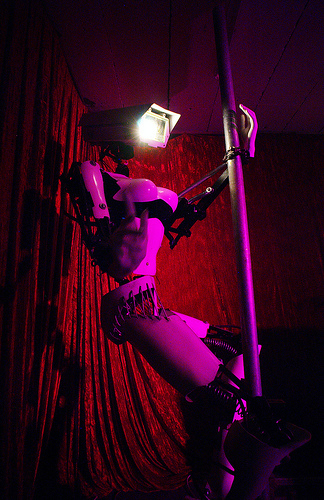 Apparently, the stand, which also included a DJ robot with a megaphone for a head, was one of the most popular at the consumer electronics show. If it really was, Downtime has lost a little more faith in humanity.
Oh, and if you enjoy this sort of thing, you can also hire these robotic dancers for a pinch over £25,000. Why you would want to after seeing the eerie vide below, I do not know.