Amazon CEO Patents Mini-Mobile Airbag
Jeff Bezos, CEO of Amazon, has personally signed a patent application for a rather complex "damage avoidance system."
The image on the patent application (below), which looks like some sort of crazy hovercraft, depicts the airbag being deployed just before contact.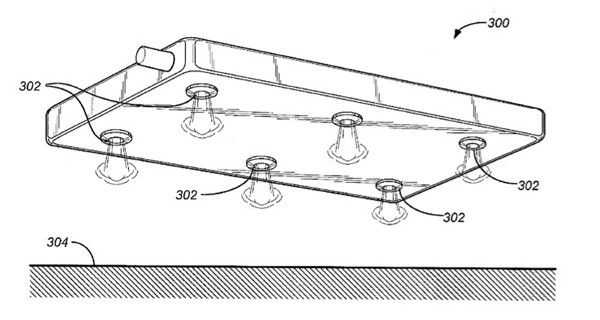 Surely Bezos will admit that the name "damage avoidance system" does not roll off the tongue, even a potential abbreviation to DAS is still lacking a little something.
Anyway, the whole thing works by utilising a smartphone's inbuilt motion sensors to detect when the device is plummeting downward. This then sends a signal to the separate protective cover, which fills with air before a collision.