Here's why I couldn't get to the office today, even though I'm officially in Sutton already, as far as my postal address is concerned. This is the railway line into Sutton proper, which goes right past my flat, today looking unusually serene and pretty (and utterly untouched by wheel of train or foot of railway engineer):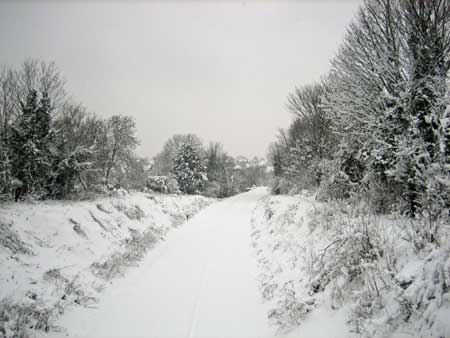 The trees in the communal garden are looking rather good now they're snow-dipped…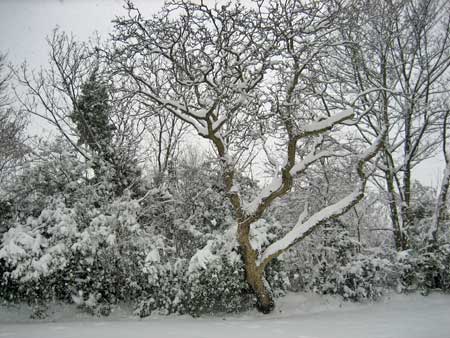 In fact, even the bath one of my neighbours has dumped (I hope temporarily) at the front of my block looks almost attractive with its sugar frosted top.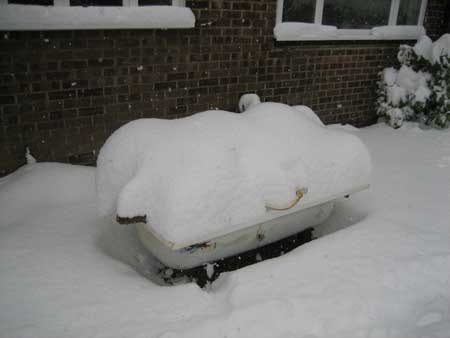 Almost…!