Hardware hoarders - send us your entries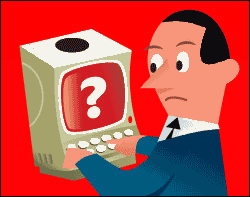 If you're a hoarder then we want to hear from you. I know that some of us can't bear to throw anything away – I know this as I am one of those people, while my wife, on the other hand, likes nothing better than de-cluttering.
Well if you've been hoarding old IT kit, then we want to hear from you. Send us your video or a photo of your oldest piece of IT kit that you have and tell us why you have held on to them, and enter our competition to win a great digital camera and £50 worth of Amazon vouchers.

To enter just visit our hardware hoarders area.
If like IT analyst Burak Agca you have kept your old Mac SE to make it become an aquarium then that's as good a reason as any!!