Can apprenticeships plug the IT skills gap ?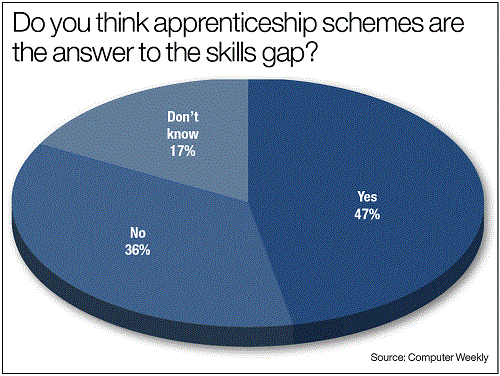 Opinions are divided whether modern apprenticeship schemes are a solution to the shortages of skilled IT professionals facing many organisations, this Computer Weekly poll shows. However, nearly half of the 106 IT professionals who responded think it has an important role to play. Certainly, as more skills are outsourced, there is a need to replace the traditional entry level jobs that provided a route into the profession in the past.
You can add your views to the Computer Weekly poll here.