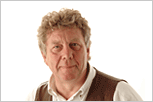 I've just been up Mont Blanc. I went to look at a glacier.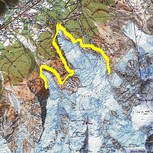 See picture Right.
What I found was somewhat different. A millennia of time breaking up in front of me. Melt water cascading down in torrents – avalanches happening as I looked.
See picture below. The yellow fill is now moraine
. It looked to me as though in a few years it will all be gone. Go look at a glacier while you can.