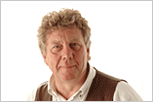 Only 21 percent of the executives responding to a recent McKinsey survey expressed satisfaction with the way their companies use Web 2.0 tools.
But the companies of the satisfied respondents use them successfully not just inside the enterprise, to establish two-way communication with employees, but also outside it, to let customers and suppliers participate in the development of products and to form external networks tapping widely dispersed knowledge.
Read "Building the Web 2.0 Enterprise: McKinsey Global Survey Results" to learn more about companies that use these tools successfully and what distinguishes them from the rest.