Read The #@%$&! ... Adobe Technical Communication Suite 3 Manual
Adobe's Technical Communication Suite 3 is the latest version of the company's tool for creating standards-compliant technical information and training material. If you are a developer, team leader, project manager or software engineer of any kind then it's pretty likely that you've used a training manual at some stage.
But paper manuals on ring binders are fast becoming a thing of the past.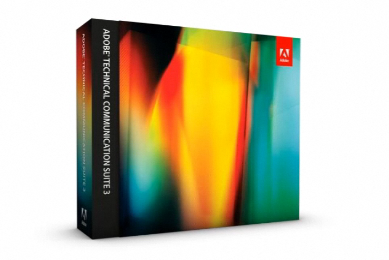 This latest product from Adobe is designed to be multi-device multiple-channel publishing toolkit for the creation and publication of so-called "rich" training materials. Rich in this case means materials that are increasingly interactive, socially enabled and all delivered through one user interface.
In line with the new release of the suite as a whole, Adobe has also introduced new versions of the internal components: Adobe FrameMaker 10, a template-based authoring and publishing solution for technical content; and Adobe RoboHelp 9, an HTML and XML help, policy and knowledgebase authoring and publishing solution.
The suite also includes Adobe Photoshop CS5, Adobe Captivate 5 and Adobe Acrobat X Pro for image editing, eLearning and demo creation, and dynamic PDF functionalities.