Five Autumn Developer Convention Dates Announced
Whether you prefer to call it autumn of fall, this September and October is already shaping up to be one of the busiest periods ever on the convention-hungry software developer's calendar. With dates for six major events now made public, now is the time to speak to your team leader, or whoever funds your learning-based travel.
After two years in the comparatively pared down wilderness of smaller and regionally localized events, Sybase is finally back with TechWave 2011 held in concert (of course) with SAP. Announced late last night, the 'developer and user conference' will be 'co-located with SAP' on September 12-16 at the Venetian Hotel in Las Vegas, NV.
Also in September is Intel's IDF Intel Developer Forum. Dates are thought to be from September 13-15 at the Moscone Center in San Francisco, although the company's website pages at the moment are devoted to its sister event earlier in the year held in Beijing China.
September's other morsel of developer goodness comes from Serena who will host its 14th annual user conference the (and I quote) "magnificent" MGM Grand in Las Vegas, Nevada from the 19-21st of September 2011. So while Sybase clashes with Intel, it would lead in to Serena quite nicely if you happen to be using Sybase ASE and PowerBuilder in an environment where you feel the need for Serena's orchestrated application delivery.
Moving into October, we find two tier one events clashing with each other. Adobe's MAX convention will be held from October 1-5 somewhere in Los Angeles – and registration is now also open for JavaOne and Oracle Develop from October 2-6 once again at the Moscone Centre. For the record, the company specifies that JavaOne is now co-located with Oracle OpenWorld, which will also have much content of interest to developers.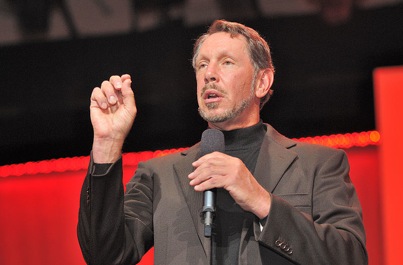 Larry "Did I Mention The America's Cup Yet?" Ellison: in full keynote flow
Nokia Qt Developer Days will no doubt follow in mid October in what is likely to be a repeat of the company's Munich, Germany and San Francisco joint event locations. But if you can't wait that long for your next developer get together then there's always Red Hat Summit in Boston from May 3-6 — and also Microsoft TechEd North America in Atlanta Georgia from May 16-19.
If you want to read more tips on convention attendance then take a look at this useful set of tips: http://www.sybase.com/detail?id=1057303