Burgeoning Bulgaria: VIVACOM telecom dials with Clarity
Unified telecommunications player Clarity has said that Bulgaria's leading telecom operator VIVACOM has gone live with its Unified OSS platform in Plovdiv, southern Bulgaria.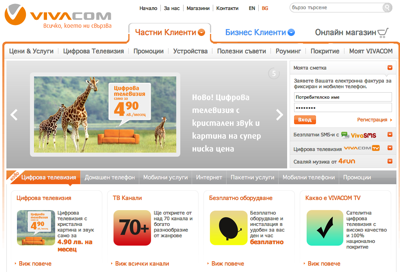 Initially concentrating on VIVACOM's fixed line networks, Clarity's OSS solution is being used to try and strengthen the operator's competitiveness, whilst improving its flexibility and ability to adapt quickly to change.
So is this a prudent business model for a country that may experience unpredictable (and probably positive) growth now that Bulgaria is in the European Union?
Clarity says that VIVACOM will be able to reduce costs by increasing operational efficiency through SLA and KPI management. The concept here is to quantify the business improvement derived from the OSS product (NB: which stands for Operational Support Systems and NOT Open Source Software) and to identify where latent efficiency improvements can be made.
VIVACOM says that key to meeting its deployment timescales was Clarity's pre-integrated suite, which provided much of the essential functionality required out-of-the-box, with minor configuration.
Jon Newbery, CEO at Clarity said, "Incumbent operators around the globe are increasingly under pressure from new competitors, who are able to exploit local loop unbundling to establish themselves in the market. As a result, it's critical that service providers can adapt to market demands quickly, whilst focusing on service quality and the customer experience. Our solutions enable operators to do precisely that and can be deployed rapidly to get immediate business benefit, as well as reducing the total cost of operations in the longer term."