Technology for travelling light
Like most business travellers, I have two little baggies. One holds much the same as it did two decades ago: toothbrush, razor,...

Download this free guide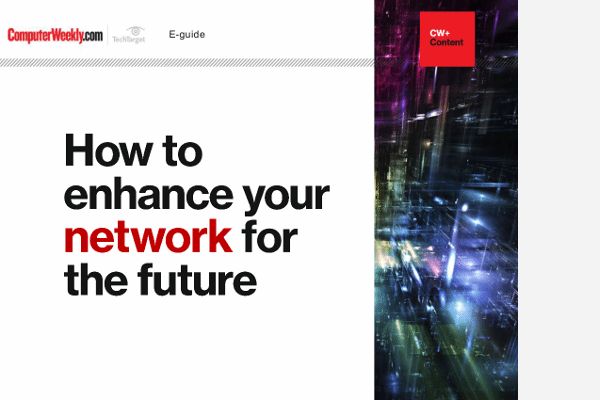 How to enhance your network for the future
Latest on networking developments and directions: NFV, self-optimising networks and IoT enabled smart cities
By submitting your email address, you agree to receive emails regarding relevant topic offers from TechTarget and its partners. You can withdraw your consent at any time. Contact TechTarget at 275 Grove Street, Newton, MA.
You also agree that your personal information may be transferred and processed in the United States, and that you have read and agree to the Terms of Use and the Privacy Policy.

Like most business travellers, I have two little baggies. One holds much the same as it did two decades ago: toothbrush, razor, etc.



The contents of the other bag have changed dramatically. It used to hold an acoustic coupler, crocodile clips and a screwdriver. Today it holds an extra-long retractable US modem cable, an Ethernet cable and a selection of adaptors. But I am looking forward to doing without it altogether.

Technically, I should only need one PC card to travel anywhere, and that card would already be plugged into my notebook PC. This card would combine a Wi-Fi (802.11b) wireless connection and a GPRS telephone connection, though obviously I would be ready to upgrade to whatever third-generation system the phone networks decide to offer.

There is nothing futuristic about the technology - I have already seen it. The forthcoming Nokia D211 (see www.nokia.com/ phones/nokiad211/index. html) combines GSM, HSCSD (High Speed Circuit Switched Data - a data-over-GSM service), GPRS and Wi-Fi in a single card. Other companies are developing similar products.

When I am at home, in the office or in a hotel or airport, I should be connected to the Net at Ethernet speeds. When I am not near a "hot spot", the system should fall back to 40kbps via GPRS - slow, but fast enough to keep in touch.

Note that I can use the system to make voice calls, either via the Sim in the Nokia card or using Voice over IP software. Note also that I should be able to use the same card in my Thinkpad and my iPaq - the Nokia D211 is a Type II card and supports Windows CE 3.

However, there are problems. First, the infrastructure doesn't exist. I can use a wireless card at home and in many US cities, but not in my office, and not on London Transport. (Toshiba-Megabeam has a trial hot spot at Paddington Station.)

Still, things should improve dramatically after 31 July, when government restrictions on the use of Wi-Fi for public-access local area networks is removed, and BT starts to open its own hot spots.

The second problem is that I have to know when I am near a hot spot and log on to it. Should I have to? Since I am readily identified by the Sim in the Nokia D211, there is no reason why transitions cannot be handled transparently.

The third and worst problem is the cost. Thanks to the Sim, charging won't be a problem, but I am not going to sign up for a service that charges by the byte. Sorry, but I don't like signing blank cheques, and neither does my employer.

I am willing to pay £50 a month for universal wireless access and another £50 for universal GPRS if they offer unlimited throughput, plus maybe $10 a day for overseas use (nirvana has never been cheap). All the network operators have to do is figure out a way to divvy up the cash. Sad to say, I don't think they will ever manage it.

Jack Schofield is computer editor at the Guardian
Read more on Wireless networking