Prepare to install Windows XP SP2
Microsoft has finally released the long-delayed Service Pack 2 for Windows XP, and it had people working over the bank holiday to...

Download this free guide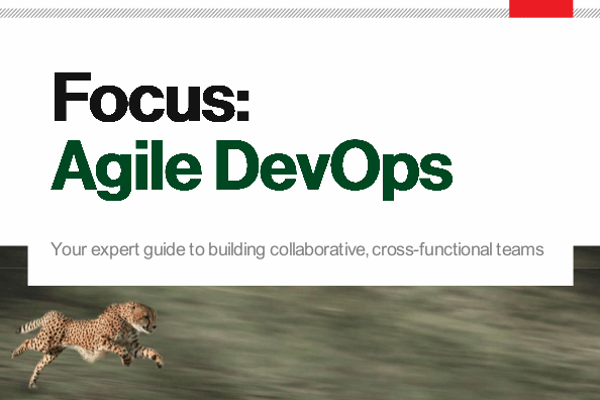 How can your business benefit from DevOps?
Let's take a look at six of the development practices that Disciplined Agile Delivery recommends for disciplined DevOps teams.
By submitting your personal information, you agree that TechTarget and its partners may contact you regarding relevant content, products and special offers.
You also agree that your personal information may be transferred and processed in the United States, and that you have read and agree to the Terms of Use and the Privacy Policy.

Microsoft has finally released the long-delayed Service Pack 2 for Windows XP, and it had people working over the bank holiday to handle queries from consumers.

At this point, IT departments and serious business users should have few, if any. They have had months to test the beta versions of SP2, and the wise ones did.

SP2 upgrades several major parts of Windows, from the DirectX graphics subsystem to the Wi-Fi stack, but it has one clear aim: to increase the default security level.

This is not just a shift of emphasis: it is a turning point. Microsoft has finally started to put security ahead of compatibility, and SP2 creates problems for dozens of applications.

Most of these problems are minor ones, perhaps, but they still have to be dealt with and that takes time. Microsoft has allowed for this by providing companies with the option to delay the installation of SP2 for 120 days, even on PCs where AutoUpdate has been turned on to enable the automatic installation of patches.

However, it is important to understand that SP2 and its problems cannot be ignored in the hope that they will go away.

Microsoft has released SP2 as a "critical update". Anyone who needs to install patches - every company with PCs connected to the internet - will have to install SP2 sooner or later and it will be preinstalled on new PCs.

There is no need to rush, but the end of the year is a good target. Those who think the upgrade will take more than 120 days could start thinking about their Christmas overtime schedules now.

The Microsoft Download Center offers a number of tools to help with the roll-out. These include the Application Compatibility Guide for Windows XP SP2, and the Windows Application Compatibility Toolkit 4.0 (at www.microsoft.com/windows /appcompatibility/act4.mspx).

Microsoft's Technet site has a page of SP2 Resources for IT Professionals at www.microsoft.com /technet/prodtechnol/winxppro /maintain/winxpsp2.mspx.

This offers deployment instructions and covers the use of both SUS (Software Update Services) and SMS (Systems Management Services). See www. microsoft.com/technet /prodtechnol/winxppro/deploy /xpsp2dep.mspx for details.

SP2 is large but limited in its scope: Microsoft could have gone a lot further. In future, it will have to, in order to compete with Linux. In the long term any Windows apps that will only work properly in XP's root (Administrator) mode are under threat.

"The need to secure the operating environment has become paramount," said Microsoft. If you are not going in that direction, start ordering paddles.

Jack Schofield is technology editor at the Guardian
Read more on Microsoft Windows software