People.com: Euro flaws
Just what can employers expect from the present government and its apparent empathy with any European directive that happens to...

Download this free guide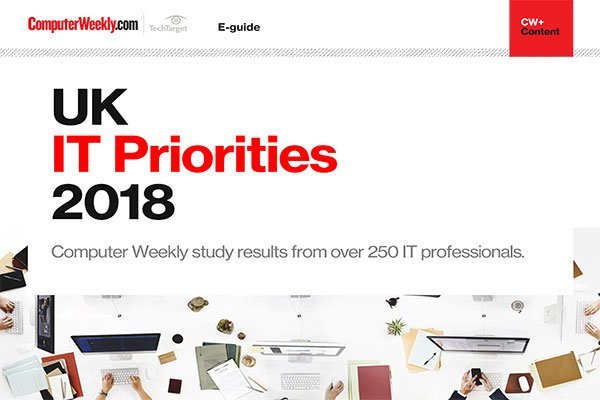 UK IT Priorities 2018 survey results
Download this e-guide to discover the results of our 2018 UK IT Priorities survey, where IT leaders shared with us what they are going to be investing in over the coming 12 months.

By submitting your personal information, you agree that TechTarget and its partners may contact you regarding relevant content, products and special offers.

You also agree that your personal information may be transferred and processed in the United States, and that you have read and agree to the Terms of Use and the Privacy Policy.

Just what can employers expect from the present government and its apparent empathy with any European directive that happens to plop on the parliamentary doormat?



From a disgruntled employer's point of view, it is clear that the government is determined to pass complex employment rules after short consultation periods, in the belief that more legislation is better for employees.

The unfortunate fact is that it does nothing short of hanging the employer and quite simply ignores the difficulties of running an SME.

Promises, promises...
Before the election, all three main Party manifestos were noticeably light on employment. It was indicated that the government had no plans for more reform and was merely going to put into action those bills already passed.

Labour stated that it wanted to cut down on bureaucracy, yet within days another European directive had been accepted, ensuring that employees are to be consulted on 'any decision which is likely to cause significant changes to them'.

The waters are muddied on this issue: the statement in the directive excludes 'anything confidential', but what is classed as confidential is open to interpretation.

Workers' paradise
It is clear, however, that employers and employees will be affected by the following:

An increase in maternity pay to £100 per week (with women allowed up to one year off) in 2003 and paid paternity leave to two weeks by 2003.

New regulations with respect to fixed-term contracts, a rise in the minimum wage and harmonisation of part-time with full-time employees.

Time off to deal with an emergency for dependents and parental leave (at present, a parent with one years' continuous employment and a child under five in 15 December 1999, is entitled to 13 weeks unpaid leave for each child; this will remain unpaid. However, different rules apply if the child is disabled).

The right for a qualified trade union official to accompany employees to any disciplinary or grievance hearing.

Protection for striking employees and compulsory union recognition.

Age discrimination laws to be in place by 2006.

The ability of employees to insist on flexible working hours and to work part-time.
It's a 'two-way-street'
The majority of organisations are already dealing with their staff within the boundaries of HR best practice - without the weight of this legislation.

A good employer accepts that there will be times when an employee needs to take time off for 'domestic issues', on the understanding that the time is more than likely to be made up later.

If an employer offers this type of two-way relationship there is absolutely no doubt that loyalty, commitment and respect is built between the employer and the employee, for the mutual benefit of both parties.

Employers' hell
It is a sad fact of life that regardless of law, a minority of employers in this country will continue to try to avoid the new legislation. These are the employers who treat their employees badly and are the cause of the majority having to accept onerous red tape.

Employees aware of their new rights may well fight their corner but the only ones who will benefit are the 'no win - no fee' lawyers.

All's fair...?
On the face of it, this legislation is a great thing for workers. But what about employees who have made the decision not to have children?

They cannot benefit from the increased family-friendly policies but are nonetheless forced to cover for paternity/ maternity/dependent leave because employers cannot afford to bring in temporary cover - how do they feel?

A free for all?
Already in the US, where political correctness is king, women who have decided against having children are winning additional leave and extra benefits from their employers to compensate them for not being given paid maternity leave.

Although the US remains the undisputed capital of litigation, it is ironic that the UK's propensity to become equally as litigious will only be enhanced by the government's embracing of European employment directives.

Gayle Taylor is managing director of First People, an independent, on-site HR consultancy
www.first-people.com
Read more on IT for small and medium-sized enterprises (SME)