Legacy IT support in the takeover age
Oracle has been out shopping again and is to buy business intelligence software firm Hyperion for £1.7bn.
Oracle has been out shopping again and is to buy business intelligence software firm Hyperion for £1.7bn.
The company appears to be using Hyperion as the latest weapon in its ongoing battle with ERP leader SAP. Hyperion is hugely popular among SAP installations and there are some 3,000 SAP users who have opted for Hyperion as their business intelligence system.

Download this free guide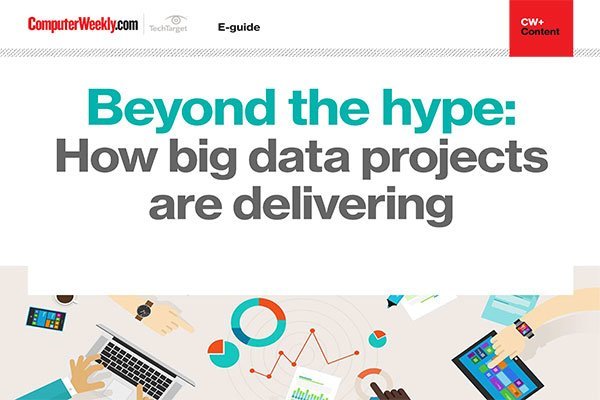 6 high profile examples of Big Data improving operations for corporations
This e-guide collates a group of examples of big data technologies in use, such as how Mercedes-AMG Petronas Motorsport are looking to gain an edge on the competition in the Grand Prix season. Also see how big organisations are managing their big data operations and their data analytics programmes and teams through some high profile case studies.
By submitting your personal information, you agree that TechTarget and its partners may contact you regarding relevant content, products and special offers.
You also agree that your personal information may be transferred and processed in the United States, and that you have read and agree to the Terms of Use and the Privacy Policy.
In fact, Oracle president Charles Phillips said, "Now Oracle's Hyperion software will be the lens through which SAP's most important customers view and analyse their underlying SAP ERP data."
The future poses questions for Hyperion users. For a start, analysts say there is significant overlap between Oracle's core database tools and Hyperion products.
Hyperion customers have received a letter from Hyperion chief executive Godfrey Sullivan, reassuring them that the firm will protect their investment in Hyperion "through Oracle's Lifetime Support Policy". But what exactly does "lifetime support" mean?
Lifetime support can be provided because there are enough users to make it worthwhile for the supplier to offer a support contract. Microsoft discovered this last year, when it attempted to end support for Windows NT 4.0. People were reluctant to switch off the old operating system, and were prepared to pay a premium for a custom support contract, which Microsoft duly offered.
So if Hyperion users are happy to fork out the money, Oracle will do the sums and see that it is worth supporting them. The key factor though, is whether users would be prepared to pay a premium to keep their Hyperion products running.
As IT industry consolidation continues, IT directors can expect this sort of poser to become more common.
Comment on this article: computer.weekly@rbi.co.uk
Related article:
Hyperion users urged to renegotiate maintenance
Users win better support for legacy Microsoft apps
Read more on Business intelligence software