I want to go permanent
I have been contracting for four years but want to go permanent and build a career in networks. I have not had much luck so far....

Download this free guide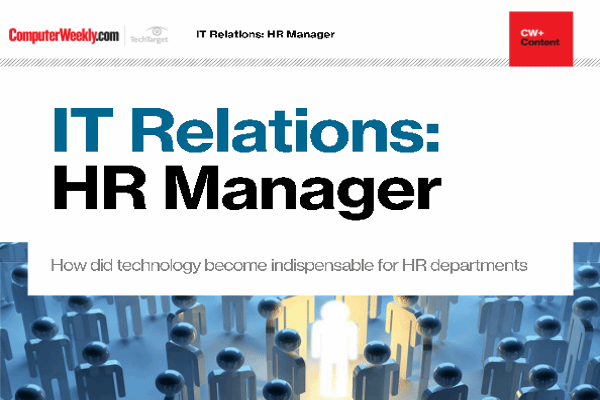 How did technology become indispensable for HR departments
HR and IT departments have begun to work closely together over the last few years. While HR historically has often received limited attention, companies now understand the key role the department plays in the business.
By submitting your personal information, you agree that TechTarget and its partners may contact you regarding relevant content, products and special offers.
You also agree that your personal information may be transferred and processed in the United States, and that you have read and agree to the Terms of Use and the Privacy Policy.

I have been contracting for four years but want to go permanent and build a career in networks. I have not had much luck so far. Agencies tell me that most firms do not want contractors for permanent vacancies and they worry that I will leave when the contracting market picks up, or simply get the necessary skills and go back to contracting. What should I do?



Consider an associate scheme
To successfully make the leap back to permanent work, you first need to examine if this is truly the option to which you want to commit. The frustrating agency feedback is most likely coming from employers that have had their fingers burned by contractors making a break after obtaining new skills through permanent employment, so it is the demonstration of your enthusiasm and commitment at interview stage that is going to sell you to potential employers. Once you land a permanent position, push for training in new areas that will allow you to develop within that organisation.

An alternative to traditional contract and permanent work would be to get involved with an agency associate programme, allowing you to work on a temp to perm basis for a period of time. These are increasingly popular as they reduce the risk for employers and give employees a chance to prove themselves over an extended period.

Agencies conducting associate programmes recruit people onto their own payrolls for 12 months and take responsibility for HR support. Participants in the performance-based schemes are motivated by the prospect of a permanent position, fostering commitment but maintaining the flexibility of contract staff. Reviews take place after three months or so, after which the employer has the option to take you on permanently. You will also be in a position to make an informed decision as to whether the employer is right for you.

Solution by Carole Hepburn, Computer People

The panel: MSB International, Best International Group,
Computer Futures, Computer People, Elan, E-Skills NTO,
Monarch Recruitment, Reed Computing, Netheads Consulting

Need career advice?
If you are an IT professional who is looking for advice on your next career move, put your question to our panel at cwxtra@rbi.co.uk. Regrettably, due to the volume of requests, we are unable to print solutions to every question.
Read more on IT jobs and recruitment