Fine-tune your software to drive efficiency in IT
The market for application performance management is a relatively new one in IT.
This Article Covers
RELATED TOPICS

Download this free guide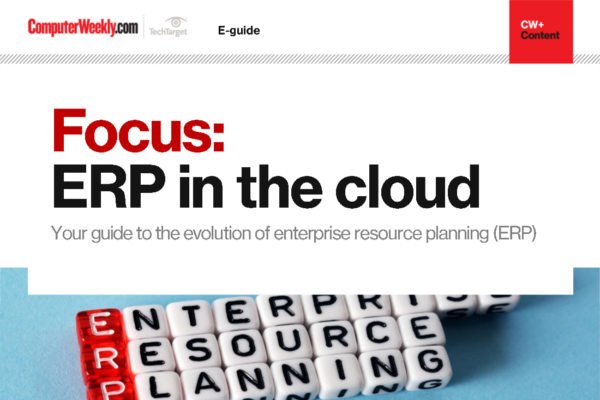 Are you keeping up with the ERP evolution?
Read about the new best practices for the ERP systems and how to tackle the growth of ERP integrations.
By submitting your personal information, you agree that TechTarget and its partners may contact you regarding relevant content, products and special offers.
You also agree that your personal information may be transferred and processed in the United States, and that you have read and agree to the Terms of Use and the Privacy Policy.

The market for application performance management is a relatively new one in IT.

It sits alongside the more mature areas of network services management and IT services management and all three disciplines fit under the rather clumsy phrase of IT performance optimisation.

The aim of this software, however, will be close to the hearts of most IT directors: to extract maximum value from existing IT resources, such as IT applications in the front or back office, the network and to help IT support staff to communicate more effectively.

The increasing complexity of internet-based applications means that often they can only be fully tuned when run in the live production environment. Application performance management tools provide visibility into the network, monitoring transactions across IT systems, and identifying wrongly configured infrastructure devices.

From the moment an IT director signs a service level agreement with a supplier, the control the IT department has over an application begins to diminish. The developers move on to other projects or move on altogether, taking the knowledge of the application with them.

With application performance management tools identifying a faulty line of code, IT can remain on top of performance issues and honour the SLA.

The application performance management market largely comprises specialist suppliers, such as Compuware, Mercury and Opnet, offering software tools for monitoring end-user machines, networks, servers and databases.

The bigger suppliers, such as Computer Associates, Hewlett-Packard and IBM, also have a stake in this market.

Some of the technology emerging is quite novel. For example, Opnet can simulate a complete wide area network that can run an application and indicate where response delays are occurring on the network.

The benefit of this technology lies in the freedom to experiment and run what-if scenarios without affecting the performance of the live network.

Application performance management tools can also allow managers to lighten the workload on IT staff.

Support staff are normally quite stretched, with keymembers of a team in constant demand. Resolving application performance issues withoutapplication performance management tools is often a time-consuming and costly trial-and-error process just to pinpoint the problem location.

The right tools not only help to resolve issues faster, but can generate the information needed to run your IT department more efficiently. Few IT directors would say no that.

Michael Azoff is senior research analyst at the Butler Group
Read more on Business applications